Miley Cyrus Pixie Cut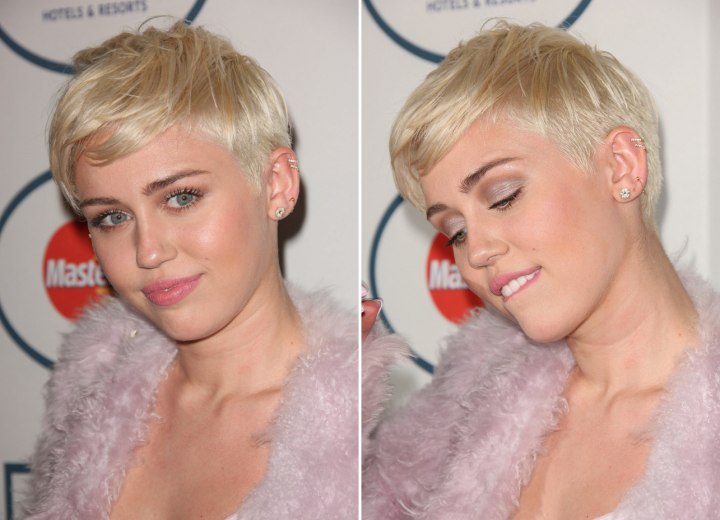 Here Miley is rocking a platinum blonde colored pixie cut blended with thin lowlights to provide a fuller look. Her baby blue eyes and darker eye brows present a nice contrast, drawing attention to such features.



Miley's longer hair length in the crown area compliments her shaved sides so this ultra chic pixie cut allows for her style to be worn in multiple ways.

She can rock a trendy fauxhawk one day and if she desires the next day to have a more polished presentation and is feeling a bit more conservative (as seen here) the longer pieces can down play her wild side.

This cut is perfect for an edgy girl to show off multiple accessories, such as earrings, nose rings and the like.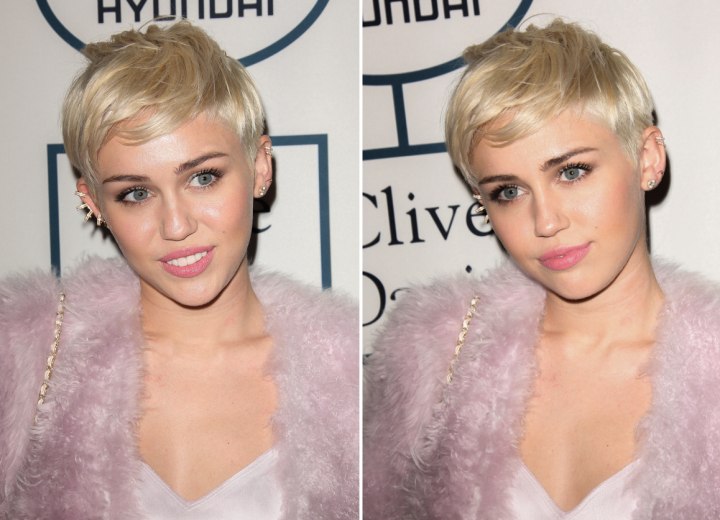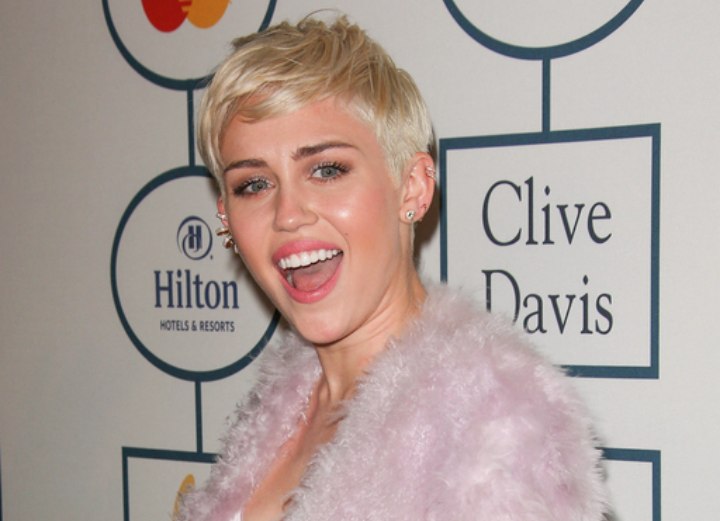 See also:
More celebrities with pixie cuts