Ginnifer Goodwin Pixie Cut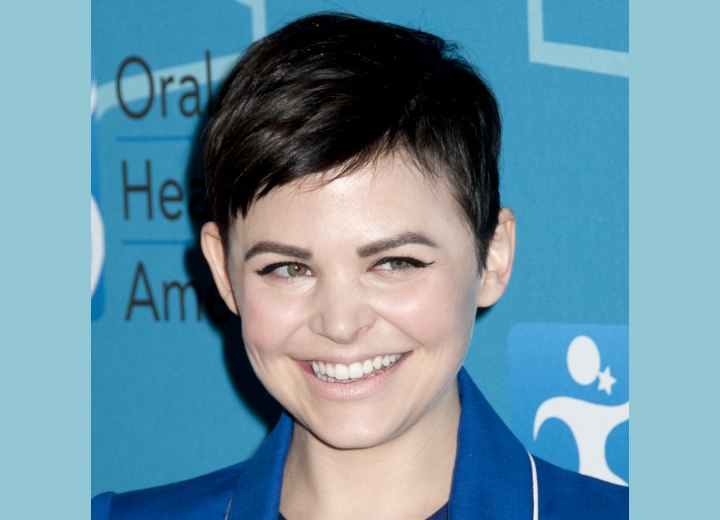 The right layers, in a pixie haircut, make all the difference. The height and roundness through the crown area give it a feminine look.



Ginnifer's darkest brown hair color with lowlights of black weaved throughout just make her light green eyes pop. The dark hair color against her pale skin tone truly gives her a beautiful Snow White appearance.

One thing you want to do with a round face is to keep a little hair out in front of the ear and not to tuck it back, like Ginnifer did here.

Another great tip demonstrated here by Ginnifer is a deep part. Parts are perfect for a round face because it changes point of focus, so people can't determine that her face is the same length and width.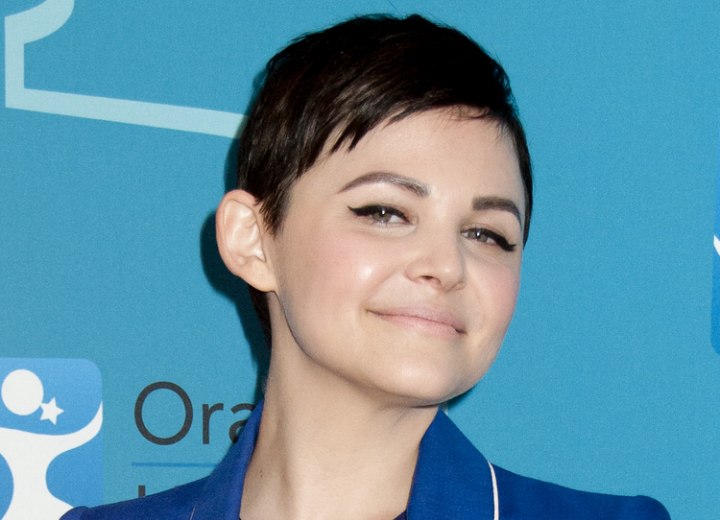 See also:
More celebrities with pixie cuts