Rihanna's Pixie Cut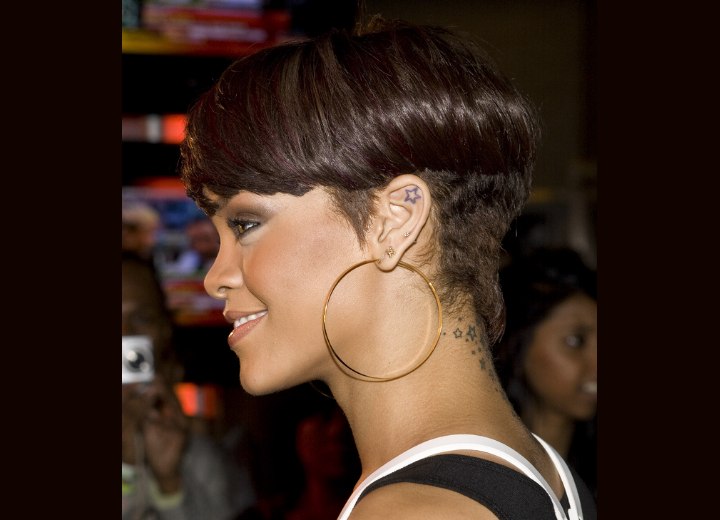 Short hairstyles can do many things for a woman, for instance, as seen here it allows Rihanna's sequence of unique star tattoos on her neck and ear as well as her large hoop earrings to be on full display.



Rihanna's haircut is a modern bowl style with the tapered and close trim around the nape up to the top of her ear. Notice the roundness that is kept to create supreme fullness.

Her dark brown hair color with red undertone, compliment her hazel eyes. Observe how much shine is present in her hair. That is created using a shine serum when styling.

Her fringe area is textured and styled with a side bang, to make sure she is not sporting a Buster Brown look. Rihanna's dramatic and daring, yet low maintenance hairstyle leaves little to be desired.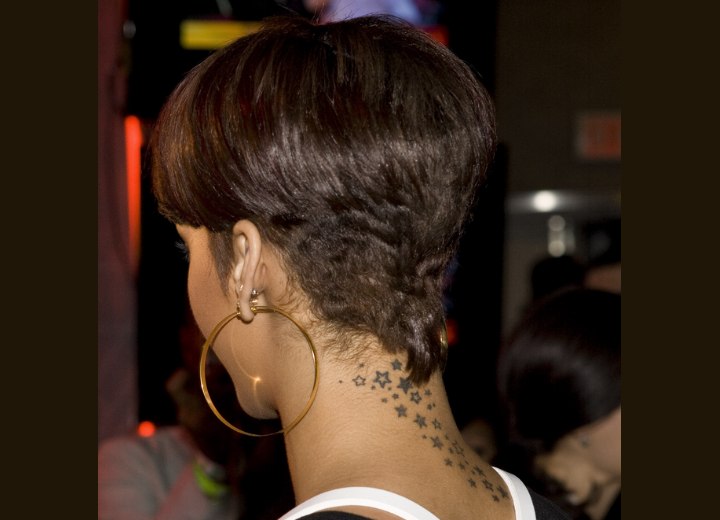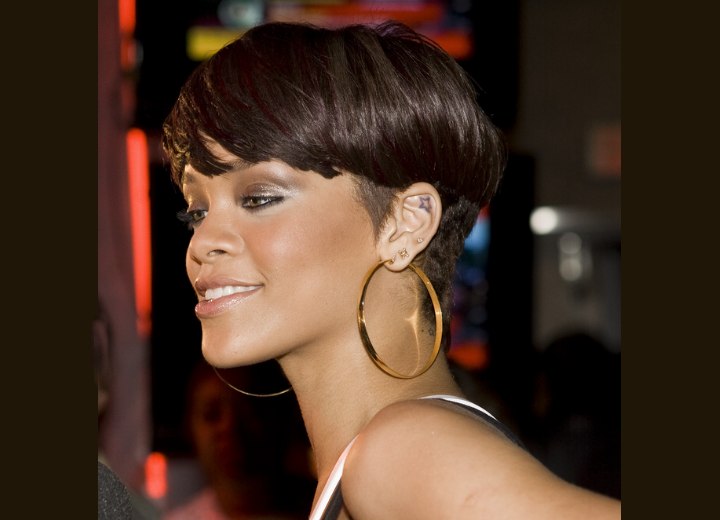 See also:
More celebrities with pixie cuts