Jenna Elfman Pixie Cut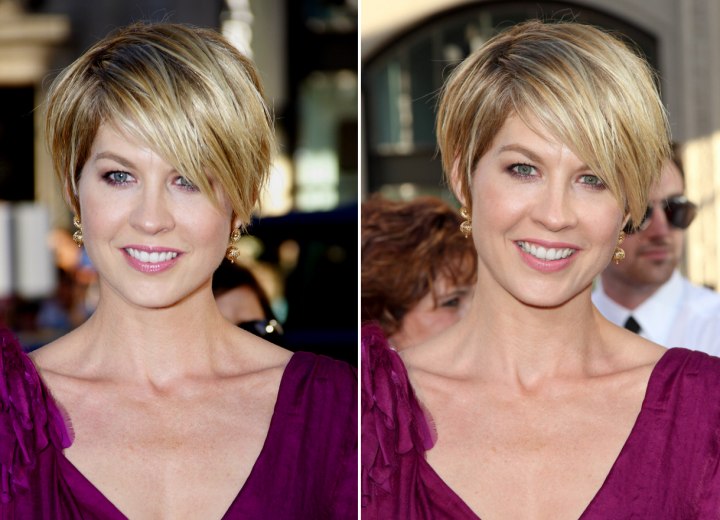 Everything is just right about this pixie hairstyle that Jenna is flaunting. From her off center part that ever so slightly cascades over just her left eye to the impeccable use of highlights and lowlights.



Even her earrings fall at just so, at the perfect location. Any lengthier and they would elongate the hairstyle, giving it a dragged down effect.

While Jenna has an off center part, it is slightly zig zagged so that the part isn't too pronounced. It adds volume while layers are stacked on top of one another to create height and fullness.

The paler blonde highlights and darker blonde lowlights work together to give her chic style a flair of cheerful femininity that can otherwise sometimes be lost in a monochromatic pixie style.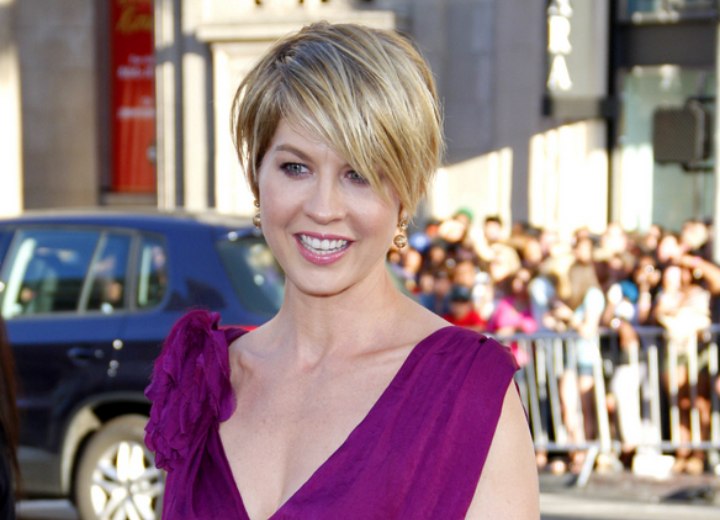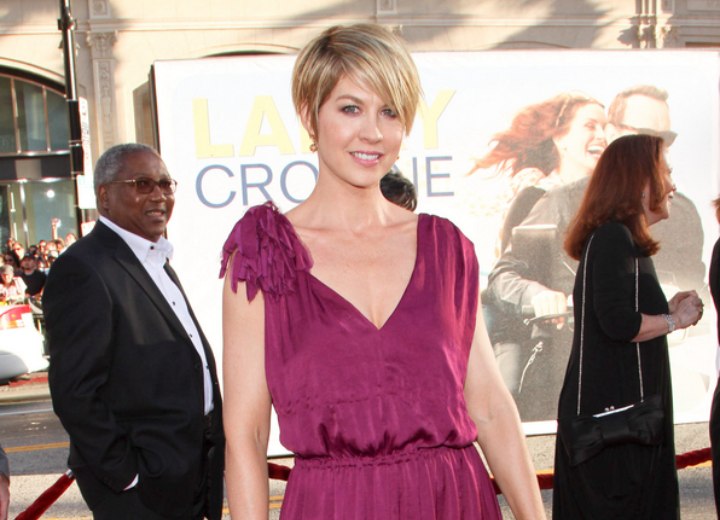 See also:
More celebrities with pixie cuts