Elsa Pataky Pixie Cut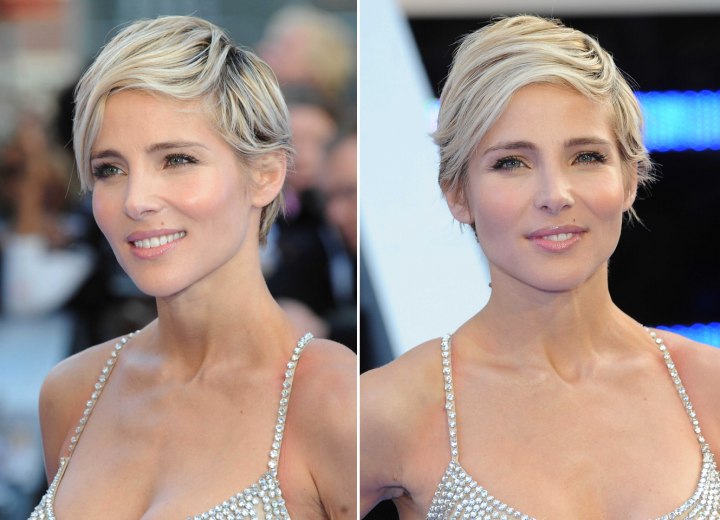 Here, Elsa Pataky is seen beautifully wearing a longer pixie hairstyle. This panache design is a perfect example of a tasteful way to wear your hair as you are growing it out from a shorter pixie style. As her hair is growing out, she is able to put a few pieces behind her ear for an added element of style.



Take note of her exquisite multi tonal hair color. Elsa actually has three different tones of blonde in her hair. You see mostly tones of platinum blonde but there are hints of medium blonde and a few dark blonde pieces here and there.

While this technique requires a hairdresser with a bit more skill, it is certainly worth it to have many levels of depth show through, especially with shorter styles, like the pixie.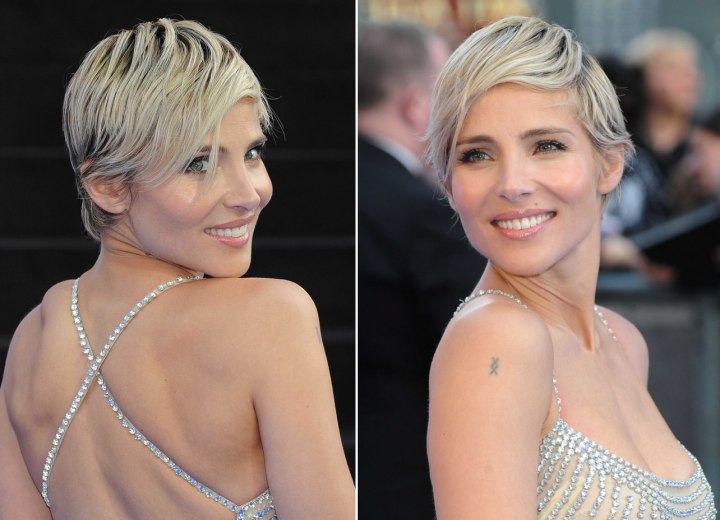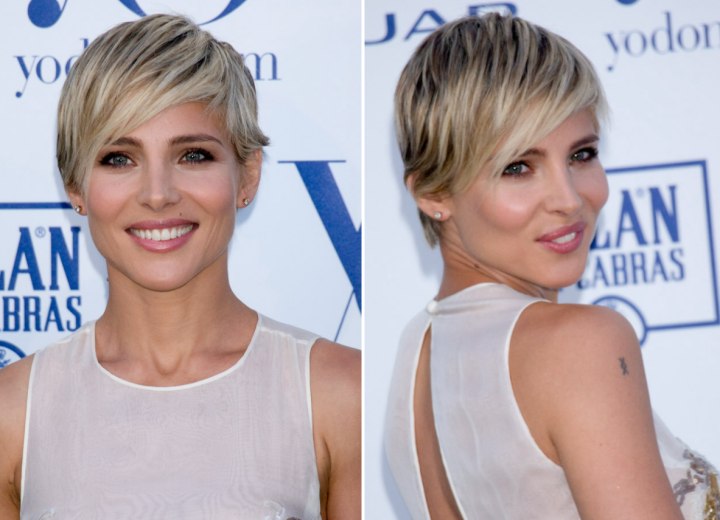 See also:
More celebrities with pixie cuts