Alyssa Milano Pixie Cut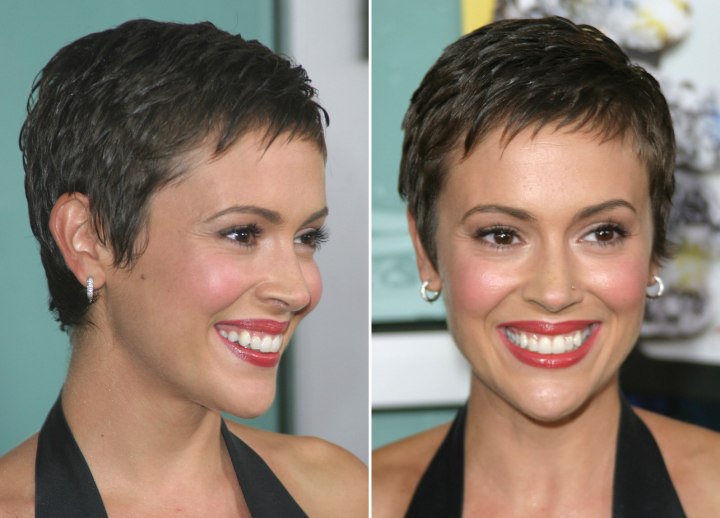 Alyssa can do no wrong as demonstrated here. This short and simple, no fuss version of the pixie hairstyle beautifully shows off her delicate features, her eyes, high cheekbones and captivating smile as well as her tiny diamond hoop earrings.



When considering a shorter pixie style like Alyssa's, there need to be a few strategic wispy pieces here and there to keep the style on the feminine side. Her bangs and around her ears, for instance, cleverly display a few feathery tendrils.

The nape of the neck is another area to consider, by avoiding an edged and clean cut look, you also avoid a gentleman's neckline.

Her dark chocolate hair color is absent of highlights thus keeping up with her modest yet lovely appearance.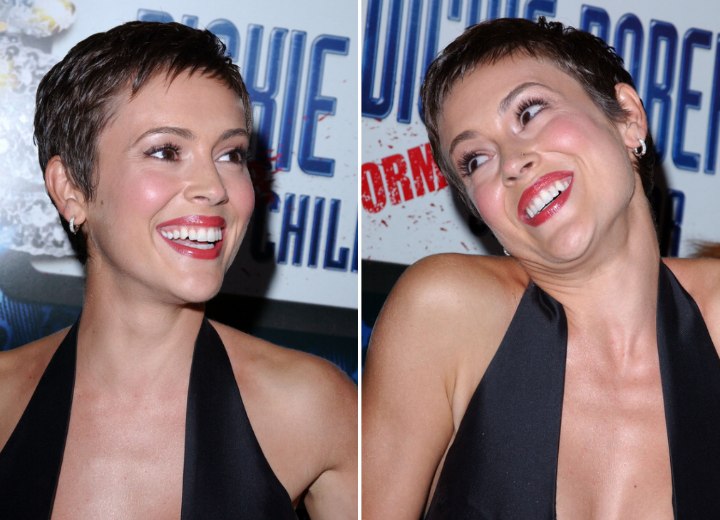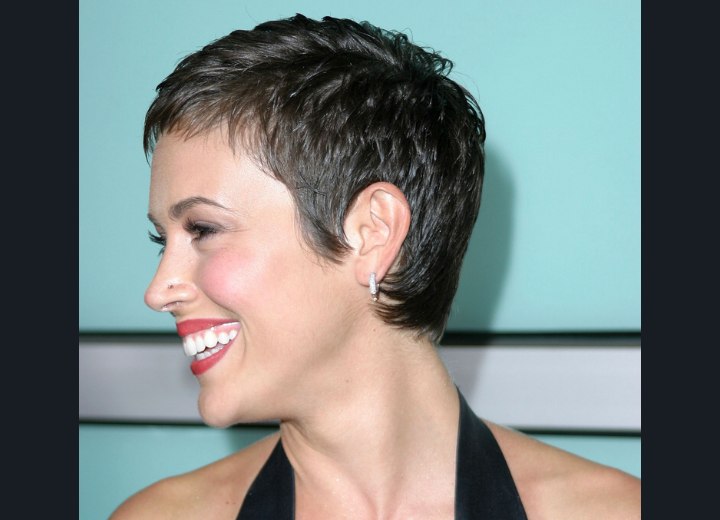 See also:
More celebrities with pixie cuts