Mila Kunis & Jessica Stroup
Mila Kunis - 08/24/2009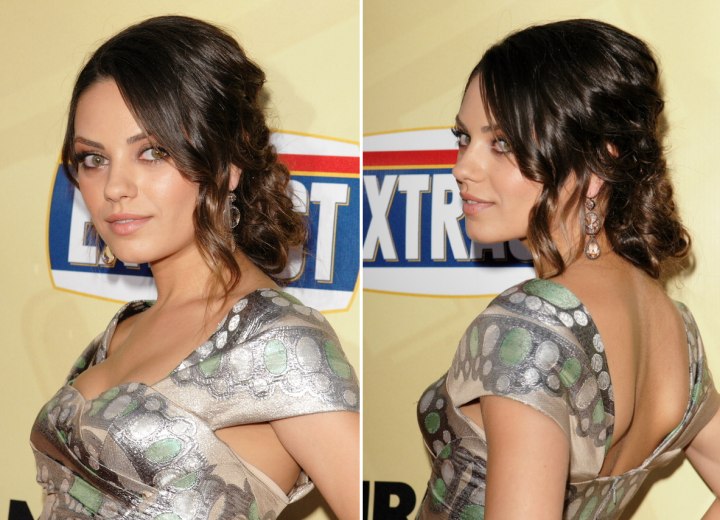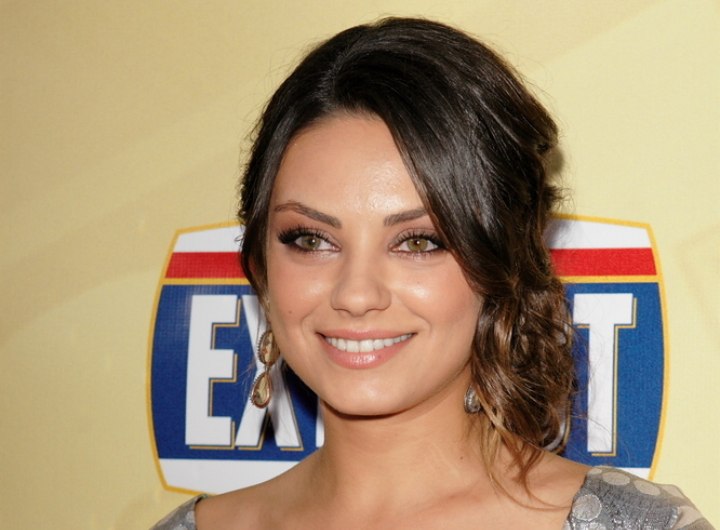 (Click to enlarge)

Mila Kunis is wearing her hair up into a series of formal curls that begin just below the pouf in her crown that go well with her dressy gown. One side of her hairstyle has a loose hair strand that dips into a coil and takes over one part of her eye. The top is fashioned into a smooth structure with perhaps a small amount of back brushing to accomplish the height desired. When we look closer we can see how the stylist first curled her hair and then brought the different sections to be together.

Mila's green eyes are stunning with tailored eyebrows, warm smoky shadow, light eyeliner, lashes and mascara with a natural lip color. Her dress is a dressy square faced event with wide shoulder straps and patterned with two tones of silver and various circles of light green and platinum.

Jessica Stroup - 08/24/2009


Textured fine ends make up Jessica Stroup's short hairstyle that is clipped into low layers that has the slightest bend along the sides and lies in the middle of her neckline. There is a variety of lighter shades of bronzed brown and deeper cinnamon lines that come together with her natural color. There are several hairstyles that can be derived from this type of haircut, with rolling the hair in medium rollers that create a lot of spring, fluff and waves to a more serious straighter effect that could be brought back and away from the face. Experimenting can host a whole new challenge with fresh ideas.

Jessica has natural appearing eyebrows, concealor, light and smoky eye shadows, eyeliner, lash and mascara completing with a translucent lip tint. Her lovely platinum gold sequined top is a dressy addition that adds a little zip to her smile.