Josie Bissett's Hair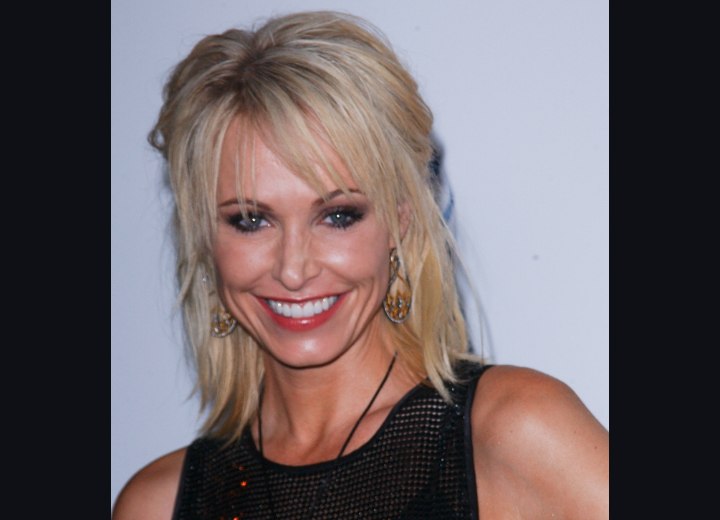 ↓ More Photos ↓

Josie Bissett's happy smile makes you like her without even knowing her. That is how important a smile can be. Combined with her straight beige blonde hair styled half up and half down makes a pretty winning combination.



She has long split bangs that are pieced over her eyes. The top and upper half of the sides are combed back to be secured in the back, while leaving the bottom of the sides to tip her shoulders.

Her make-up is set with a dewy skin tone and the eyebrows are tweezed in lovely arches. She is wearing a concealor and smoky rich tones of eye shadow with eyeliner, lashes and mascara. A very small amount of bronzing/blush is set around her tawny lip color.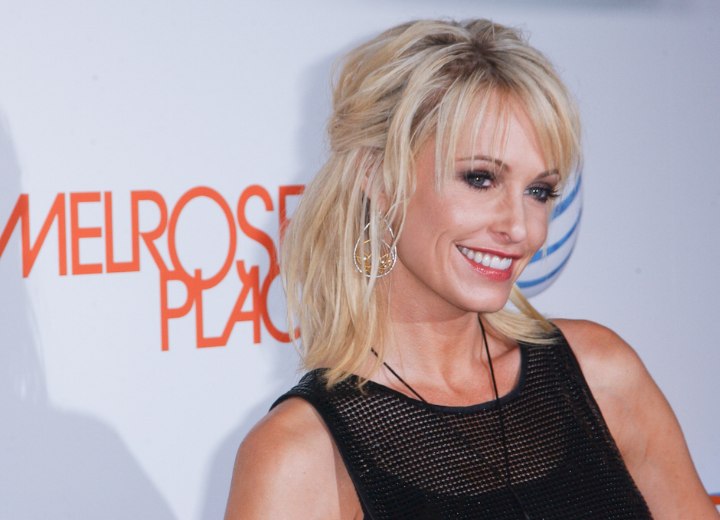 Her black knit outfit decorated with orange amber jewels goes quite well with her earrings that appear to be suncatchers.

See also: More medium hairstyles