Josh Peck & Kaley Cuoco
Josh Peck - 03/28/2009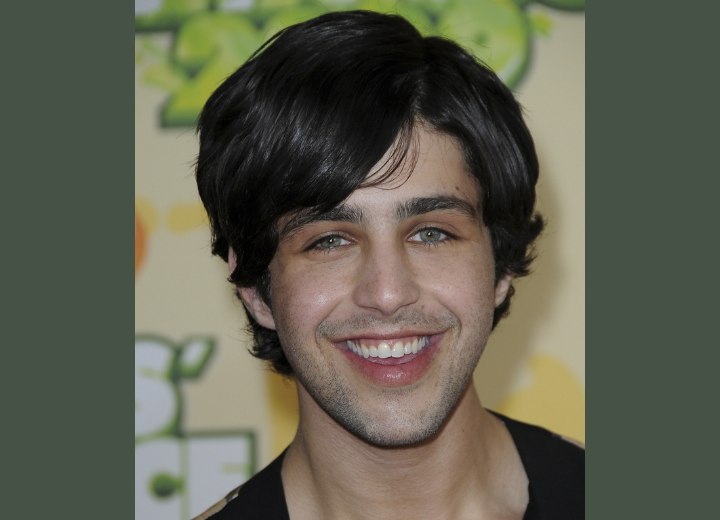 Josh Peck gives us a welcoming smile with his thick coal black hair generously clipped to elaborate the bulkiness on the top. The weighty prominence begins with his high side part that divides his hair to pouf out on both sides when blown dry. His hair has a dash of natural curl, as we can see the ends demanding to have their own way, as they curl up around his hairstyle. Noticing this, we can well imagine how his top would be without the blow drying, no doubt full of gorgeous curls and waves. Josh's dark hair color is a great color combination with his green eyes.

Kaley Cuoco - 03/28/2009


There is the possibility that Kaley Cuoco could be wearing extensions in the back. Her color tone is a unique work of art. Look a little bit closer and first notice the thin weaves of darker blonde slices over her lighter color. Now examine the color of her new growth on the top and the color of her ends. This most unusual coloring is definitely the signature of a colorist who knows how to play up the shadows and lights for the clients benefit. The work that went into all of this coloring was a tremendous amount of labor and thought. Take note how the lighter area is cuffed around her face with the angles.

Kaley likes a tanned bronzed image and has probably used a lot of bronzing, a little bit of blush, warm shadows, eyeliner, mascara and a neutral lip tint.