Halle Berry's Short Angled Bob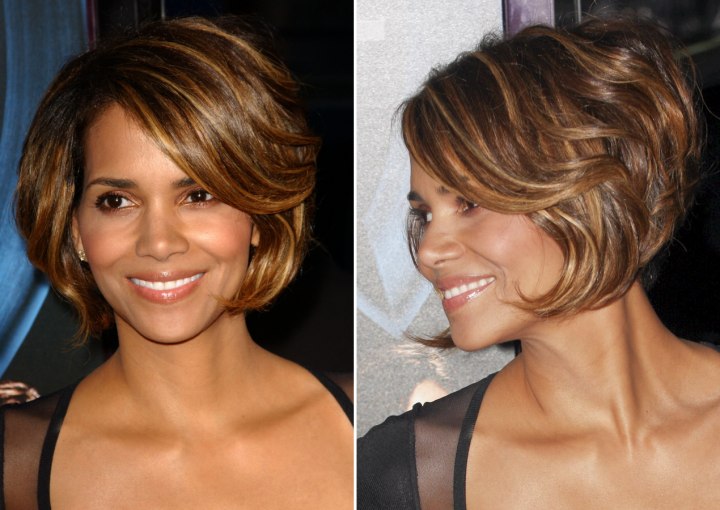 ↓ More Photos ↓

Halle Berry is wearing a mesh mash of selective blonde and warm brown slices throughout her short angled bob. When I think back about the times when Halle has looked her most fashionable and attractive, it has always been with shorter hair.



Her photos give an idea of how the bob can have some dips and large curls instead of the usual bone straightness. I favor her with her original dark hair instead of the lighter streaks. With her dark hair, she carried an aura of exotic and mystery and the blonde sheets on her hair seem to take this away.

Halle has a natural finish with her make-up. She wears gold shadows around her eyes, light brown liner, mascara, natural brows with a few penciled strokes, bronze/blush and a light neutral lip tint.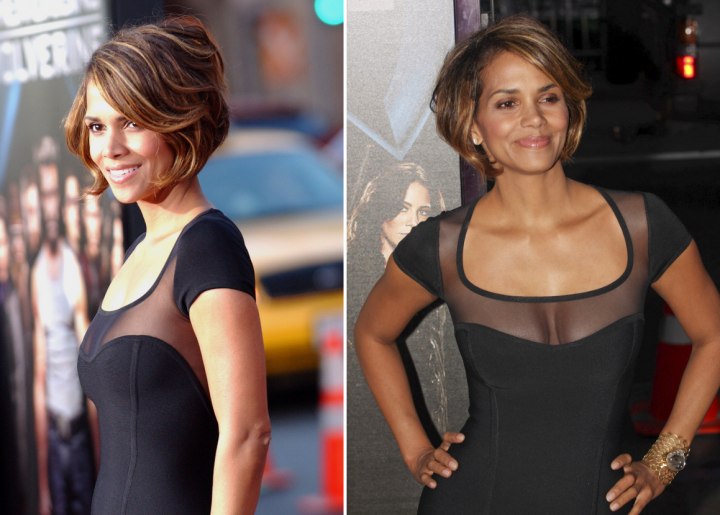 See also:
More short hairstyles