Denise Vasi's Hair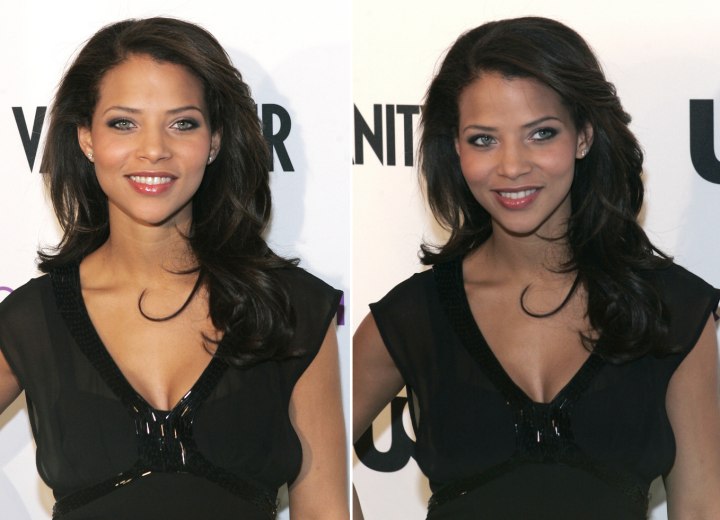 (Scroll down for more photos ↓)

Denise Vasi has attractive long dark brunette hair designed in layers to have the round pouf along the sides and the sprays of hair below the shoulders.



There is a semi circular part on the top allowing the hair to be combed over to the side and off of the face that connects with the hair along the sides. In fact, all her hair is away from her heart shaped face and projects her green eyes to the forefront a little bit.

Her make-up is heavy on the eyeliner, smoky dark green shadow, light brows, possible lashes and mascara, light brows, blush/bronze and a neutral translucent lip tint.

She is wearing a plunging neckline of a black dress that goes well with her black hair. However, I would suggest putting on a large jade and silver necklace to bring out the green in her eyes even more and bring more attention to her outfit.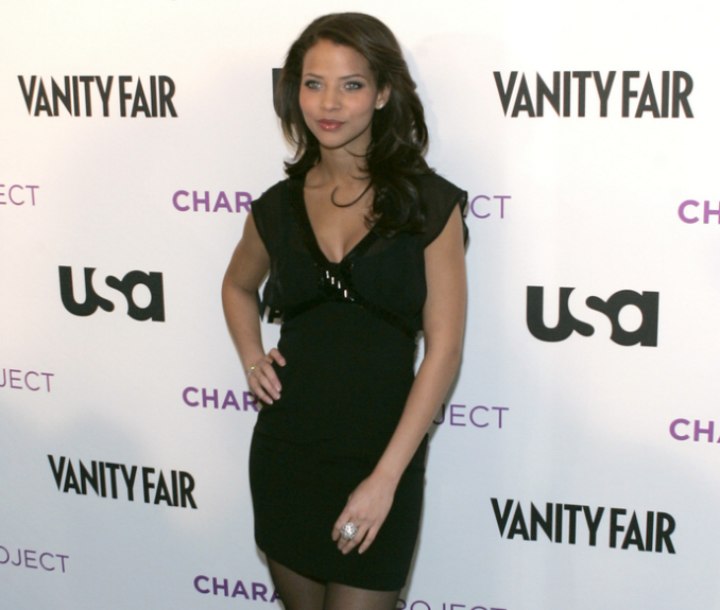 Photos by PR Photos