Jennie Garth's Chignon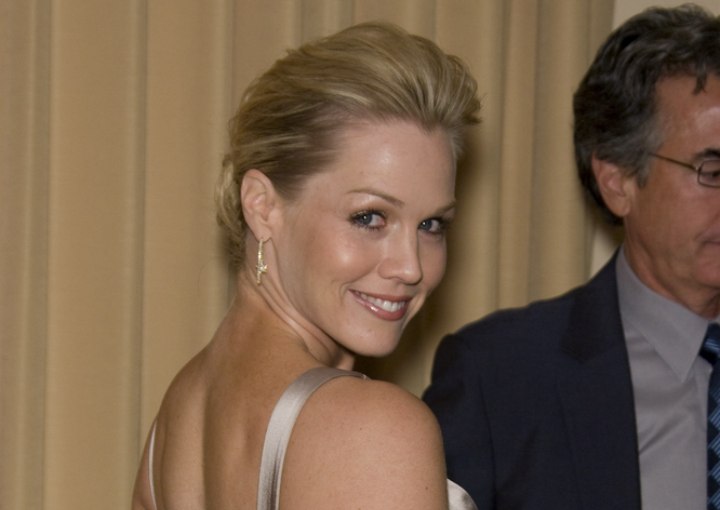 ↓ More Photos ↓

Jennie Garth is all dolled up, with all of her hair brushed back and coiled into a chignon centered in the middle lower section of the back of her head. Note the different levels of blonde that build the natural momentum to her hair.



Jennie has white pinkish tones in her skin and is basically a natural blonde. Although she could probably wear strawberry blonde, the pink hues brought out from the reddish color might be too much.

Light appealing tones in her make-up give her the natural appearance that is so becoming on a day to day basis. Tweezed eyebrows with hints of a darker blonde help mold her blue eyes that are lined carefully on the upper lids and tasteful touches on the bottom.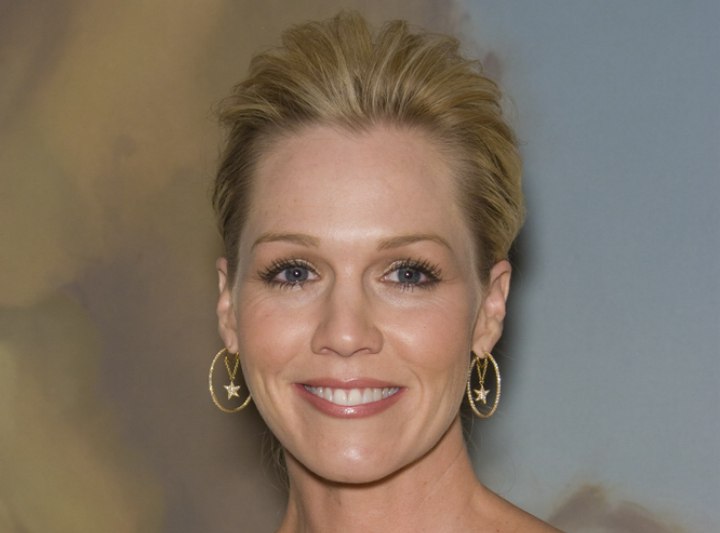 Here is a little secret: Everyone wears concealer usually in the corners of their eyes. If your eyes are set a bit too far apart, wear darker concealer and this will help bring them together. If your eyes are too close together apply a lighter tone. The light neutral tone of Jennies lip tint blend well with her overall appearance.

Jennie's most unusual gown has silver on the top that runs into black and then stationed with gold on the bottom. Silver was a good choice to wear closest to her blonde hair instead of gold. If it were the other way around, the gold sometimes brings out more gold in blonde hair. The color silver will tone it down.

See also: More Jennie Garth hairstyles