Jennie Garth Sporting Golden Curls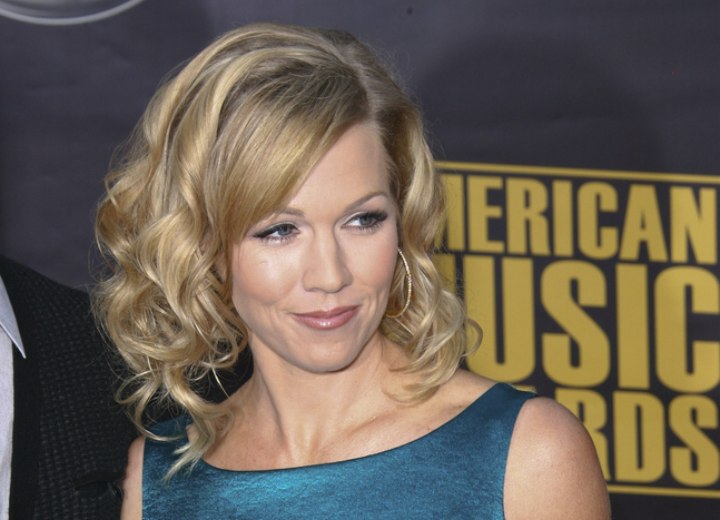 ↓ More Photos ↓

Sparkling in a mermaid blue creation, Jennie Garth smiled for the cameras on November 18th, 2007. Her hair was styled for glamour and fell to her shoulders in golden curls.



The opulent locks were most likely created by curling the hair over large heated rollers. A fast and effective styling tool. After setting the curls were just picked apart with the fingers and a wide toothed comb.

The long bangs were styled close to the face in a diagonal line across the forehead, anchored slightly off the middle. A little shine serum brings out the definition of the curls and a mist of spray is important to keep the bounce and hold of this feminine style all through the night.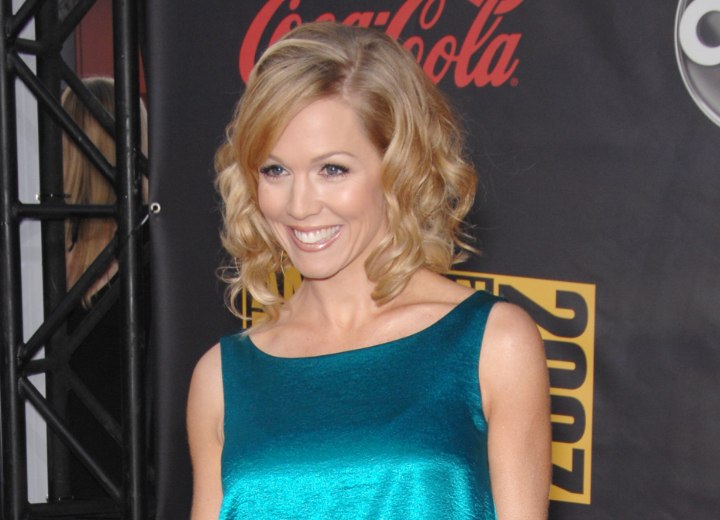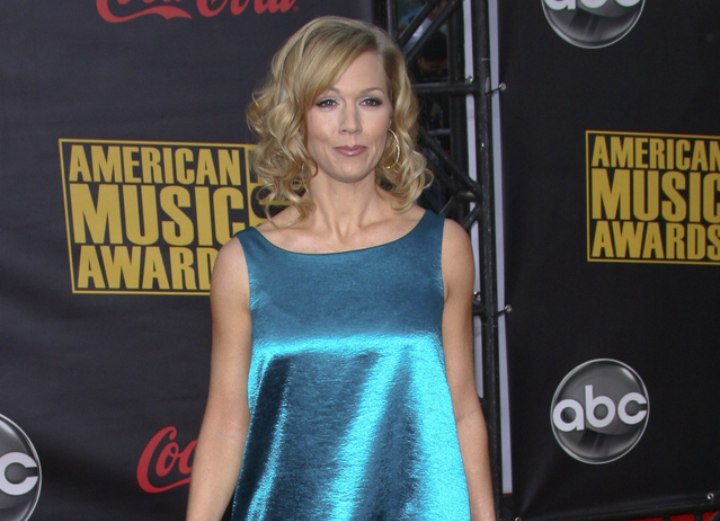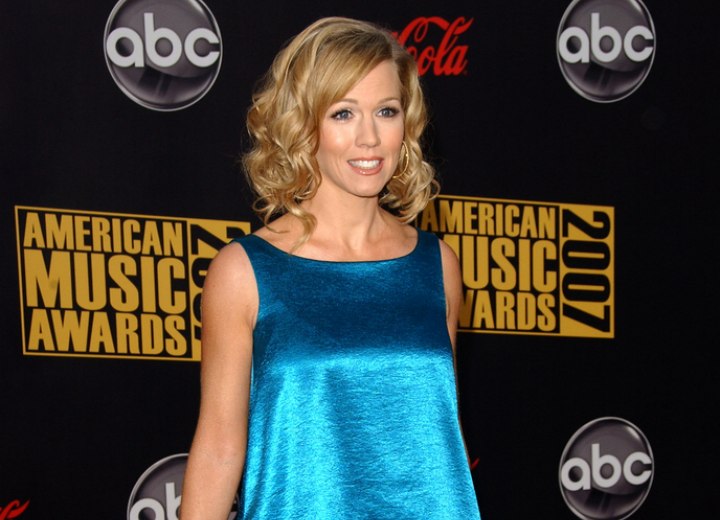 See also:
More Jennie Garth Hairstyles