Braided Sides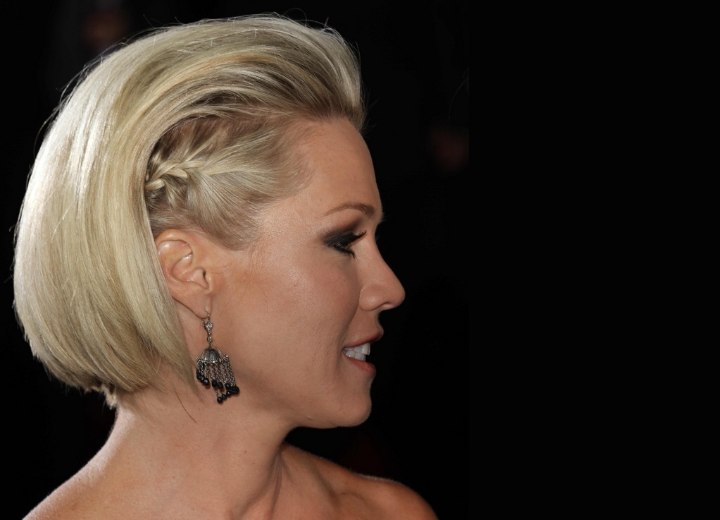 ↓ More Photos ↓

Jennie Garth's unique elegant hairstyle gave all of us some new ideas when she showed up at the premiere of "The Twilight Saga: New Moon" on November 16, 2009 in Los Angeles, Ca.



She keeps her light hair in a high platinum mode and is designed in a bob clip with all of her hair going back into a round smooth flawless appearance. The sides are delightfully braided close to her head and tucked under the hair in the back.

Most of the time you see the braids secured outside of the rest of the hair, but this is quite different in a most attractive way. Jennie has short hair, yet is one of the most attractive celebrities today and mainly it is because of the way she is wearing her hair. If your hair is already clipped into the bob, why not try this out for yourself and see if you get any compliments?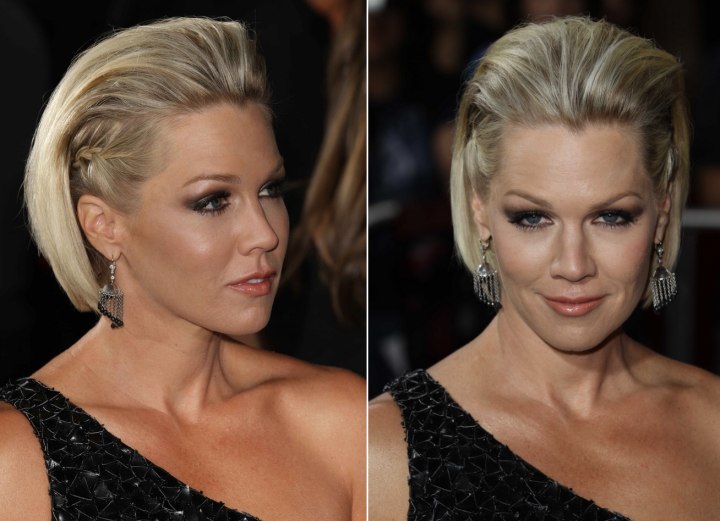 There are simple ways to get the bounce of volume that Jennie is wearing on the top and crown. The easiest and best way is to take the time to roll your hair with jumbo rollers rolling away from the face. When dry, back brush your hair in medium sized sections and smooth out the top while combing it back. Spray as you go when the hair becomes smooth.

Her one shoulder strap black dress definitely brings out the platinum silver color in her hair and the cool colors in her eyes that she is wearing. Her light makeup works together with the concealor in the inner eyes and along the base of her nose on each side. Her eyebrows are finely arched into a medium width.

She is wearing a white based eyeshadow that is blended with the darker muted blue grey and angled up along the sides of each eye. There is eyeliner, lashes and mascara. A small touch of flesh colored lip tint and silver dropped earrings completes the picture of beauty for Jennie.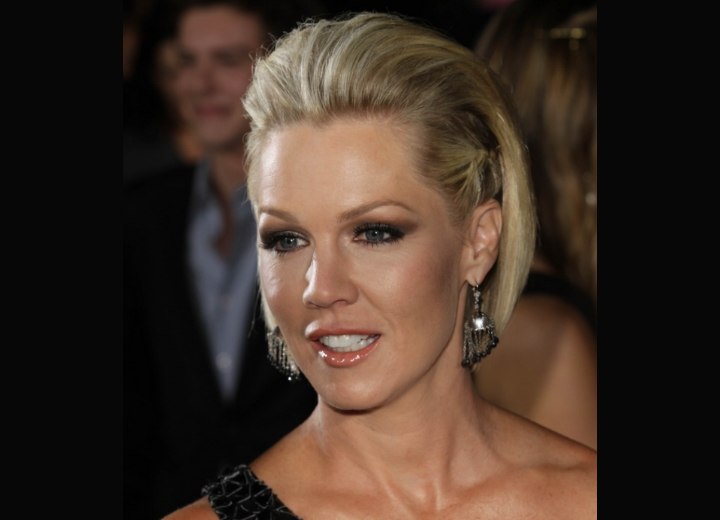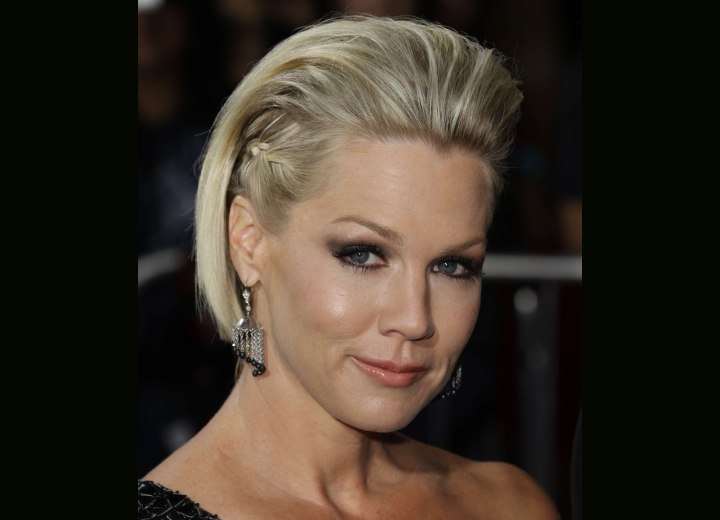 See also:
More Jennie Garth Hairstyles