Lauren Cohan's Long Hair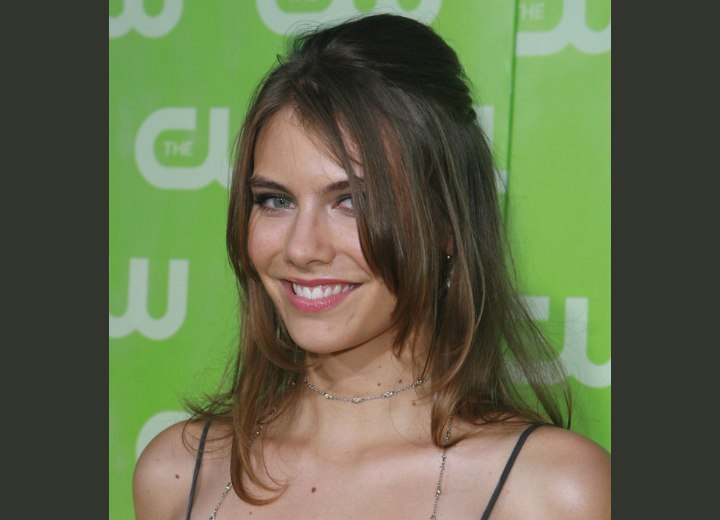 (Scroll down for more photos ↓)

They say that an artist's mind thinks differently than other people. I agree, they think in color. Lauren depicts this very thing in her work of the painting entitled Turtle Hill where it has piles of tortoise shells and mysterious entities, all about her canvas. What an imagination!



Our prominent lady Lauren Cohan has naturally brown hair with angled sides along her face. Part of the top and crown have been gathered together and held in the back with a hair clasp. The rest of the top has a very slight off centered part allowing the rest to hang down together with the sides.

There are just hints of subtle thin slices of blonde, that can barely be seen. She is wearing a silver gray evening dress with a thin necklace that drapes over her the front.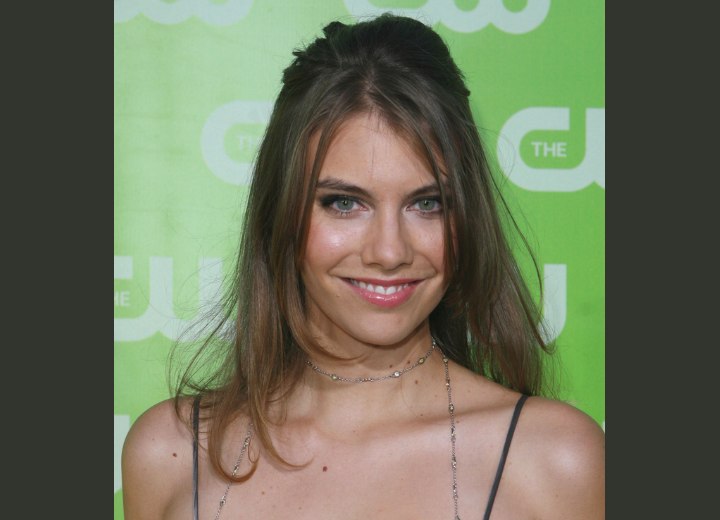 What would I do differently about Lauren's look? Because, she has a lovely oval face, she can wear just about any hairstyle. I would style her hair up to one side, just above her ear, with rolls intertwined with one another. Put some emerald earrings on with a matching necklace, for contrast and that you would be able to see on her.

How about some deep coral for her lip color and coral blush? The gray looks good on her, but with the addition of a little bit of color and style, our girl could have the hairstyles of hairstyles and look completely smashing.

Photos by PR Photos