Lauren Cohan - Neck Length Hair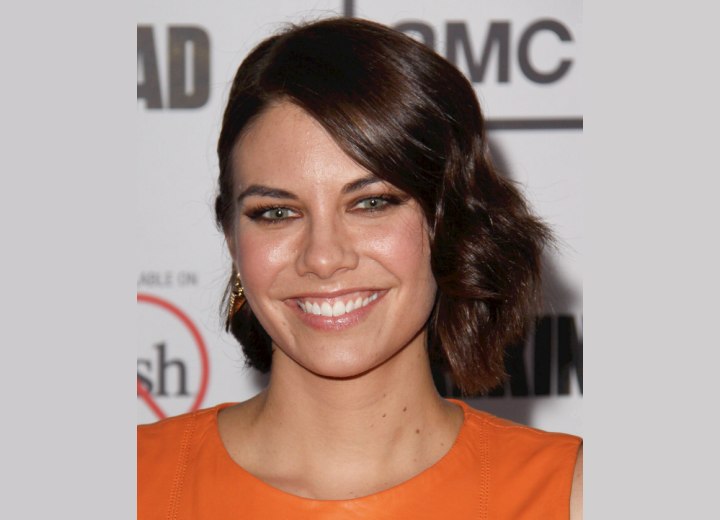 (Scroll down for more photos ↓)

Lauren Cohan attended "The Walking Dead" Season 3 Premiere event on October 4, 2012. Her neck length hairstyle is on the fun side. The hair ends are sharp and the left is longer than the right side.



The hair has a right side part and that portion is placed behind the ear. On the left side, her hair falls in swept bangs over her left eye with noticeable waves in the middle of her tress. Her brownish colored locks show lots of body and look quite healthy. The edge of her hair on the right is smoothed down.

She wore a short orange leather plum dress that looked trendy and fashionable. Beige strapped heels and a beige purse evened out her ensemble. Her eyebrows are well done and the lashes heavily highlighted with mascara. With not too much makeup on, she looks stunning.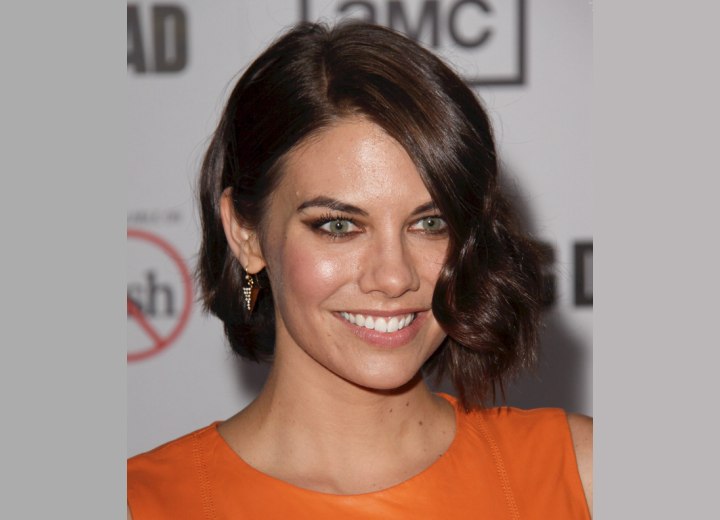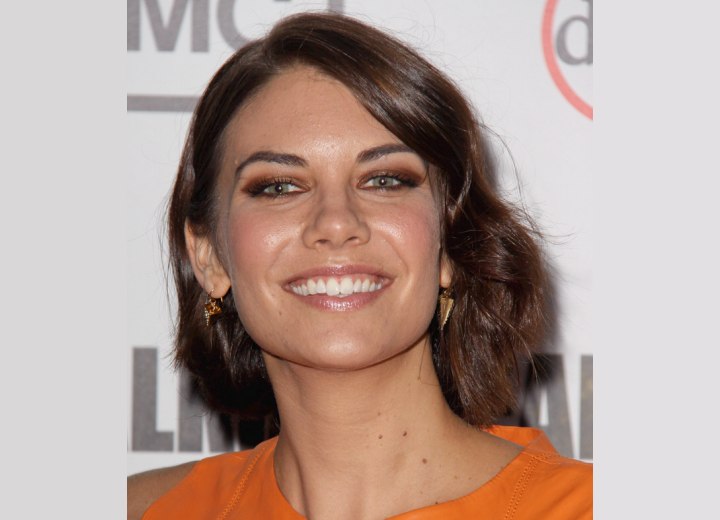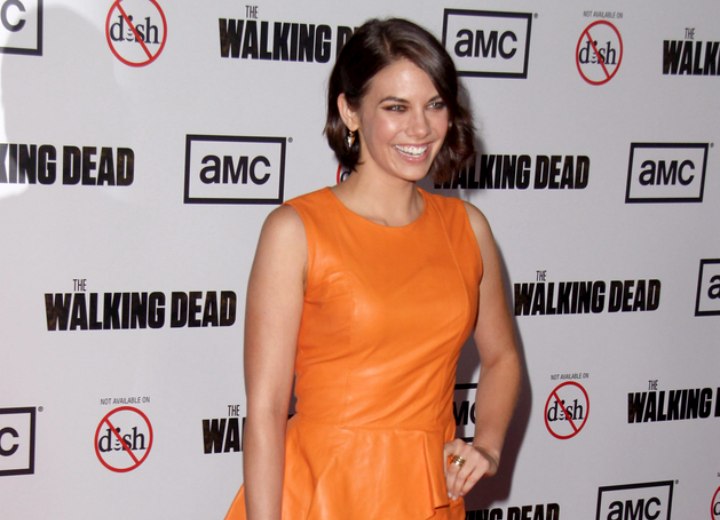 Photos by PR Photos

See also:

More Lauren Cohan Hairstyles

Medium Length Celebrity Hairstyles