Lauren Cohan with Short Hair

Lauren Cohan was a hit at the Hollywood Arts Dream Awards on November 13, 2010. In her sharp and ruffled collar length hairstyle, she displayed stark exuberance at its highest level.

Her short hair is full of wind-swept layers that produced lots of body. Hair locks unruly dress her forehead and rest on top of her eyebrows. Her everyday haircut is low maintenance and cost effective. Wisps of hair stick out all over her head.

Lauren wore a high collared plum dress that hides her neckline. Her black and leopard strapped pumps serenades her slender ankles and long legs.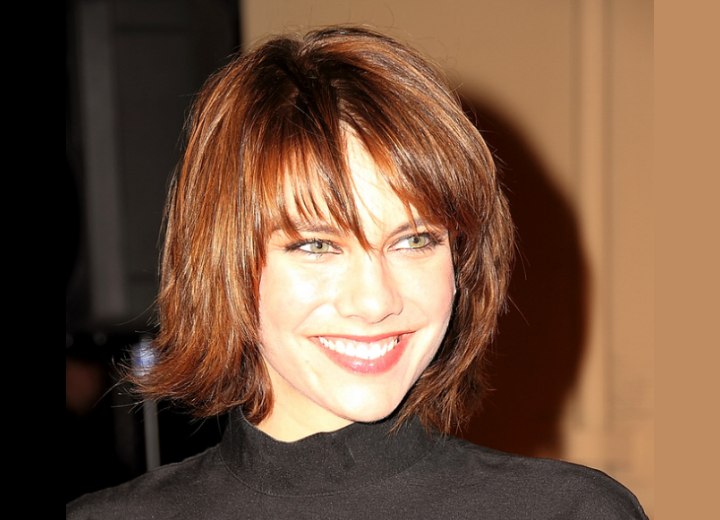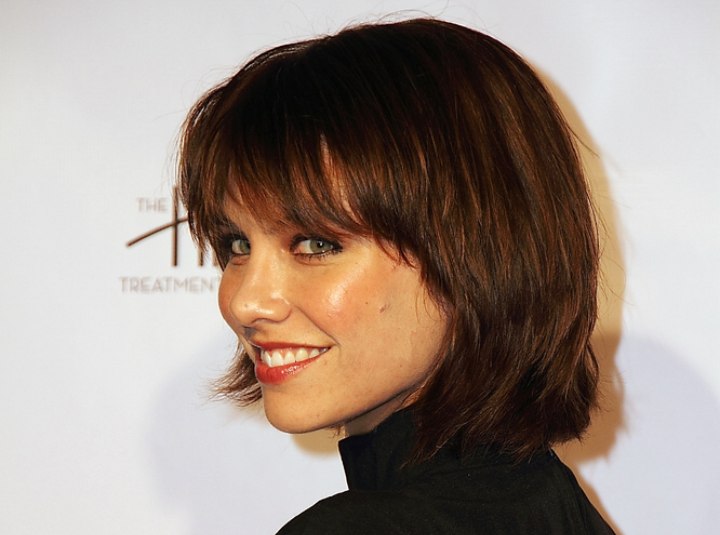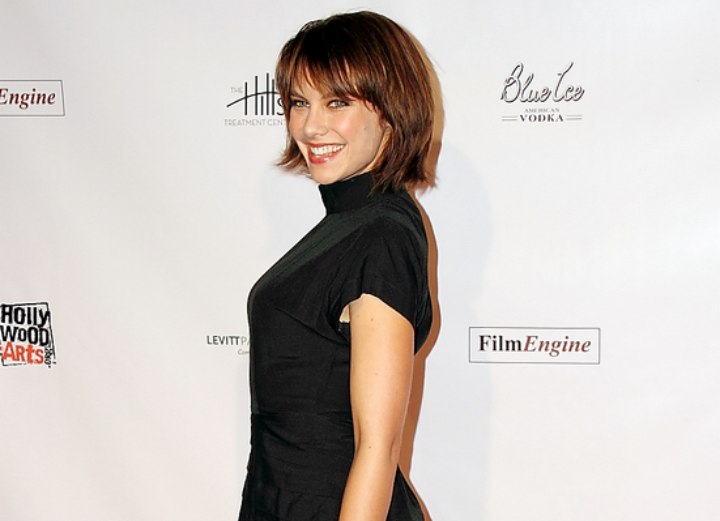 See also:
Short Celebrity Hairstyles
More Lauren Cohan Hairstyles