Renee Zellweger & Ivanka Trump
Poiret, King of Fashion-Costume Institute Gala - 05/07/2007


Look who has her hair cut ultra short! Did you ever think you'd see the day when her long blonde locks would be so cropped completely off! Renee Zellweger is a natural dark ash blonde, so just about any shade of blonde looks very good on her. We can see the platinum streaks throughout her hair. Her hair is designed with a high taper effect and heavy layers in the back. Moving around to the sides are close to all one length, as is the long bangs. I was thinking, can you picture this particular haircut with the waves that Kate Bosworth has? I bet Renee would look smashing in them. Hey Renee, are you cold?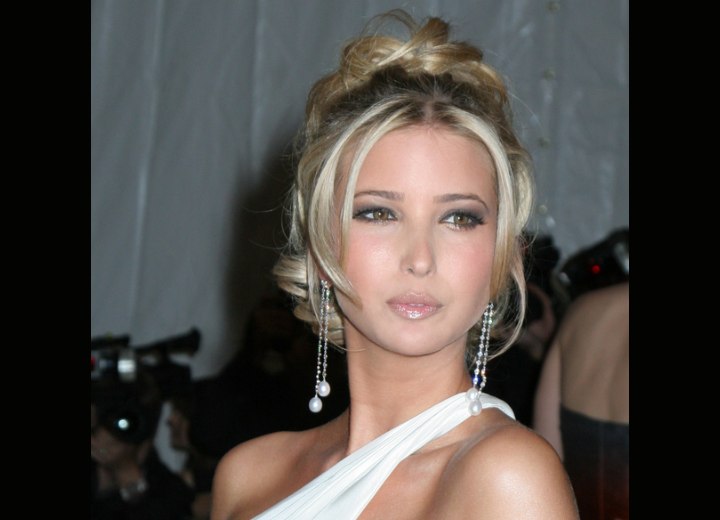 Everyone knows this lady as the daughter of the famous Ivanna Trump, and doesn't she look a lot like her mother? Ivanka Trump is wearing her highlighted hair all up and placed into a hair band with different rings nestled on the top. The blonde curls you see hanging from the ponytail can be the possibility of a hairpiece, but most likely her own hair. She has about an inch part in the front where the hair has been lightened to a platinum effect and looks refreshing on her medium to olive skin tones.

Ivanka is wearing a striking black and white evening dress with a strip of the white crossing over to one shoulder. In this case, why wear a necklace? Her long pearl earrings are a good accessory for this gorgeous dress. I wonder if her father the Donald, picked out her dress.