Renee Zellweger's Midlength Hair

Renee Zellweger gives us a good look at the shape of her square like face as she poses for the photographers at the 2010 CNN Heroes: An All-Star Tribute in November 20, 2010.

She has bone straight midlength hair and keeps her hair up a few levels from her own dark blonde color and it has worked for her. With a high side part, the top is brought over to her side and behind her ear to join the rest of her hair. The other side is also placed behind Renee's ear as well.

There isn't anything fancy or formal with her hairstyle, but a simplicity that could be brought up to par with a few drop earrings and a necklace. Renee keeps her eyebrows in her own natural thickness, has eyeliner, lashes and mascara. She wears a light blush and frosted light coral tone upon her lips.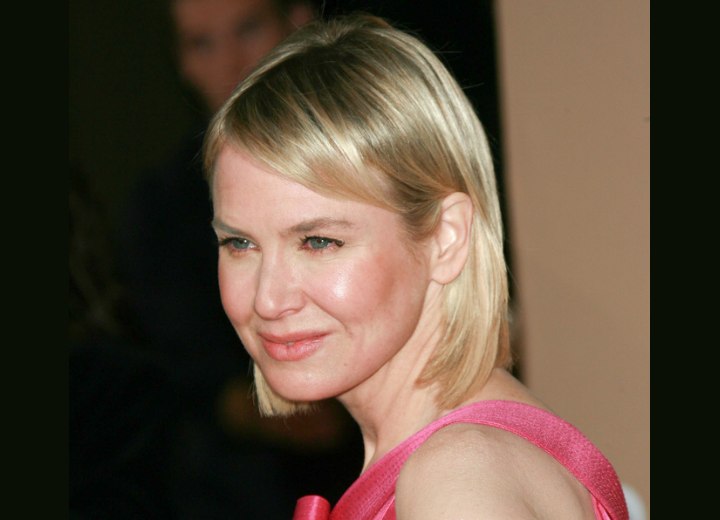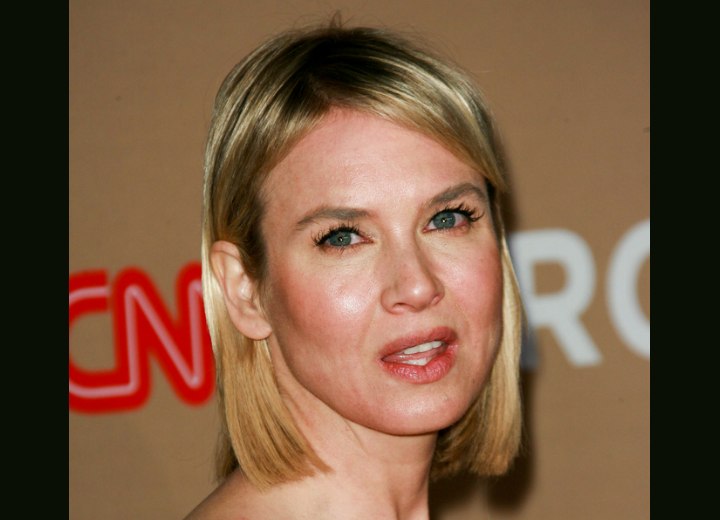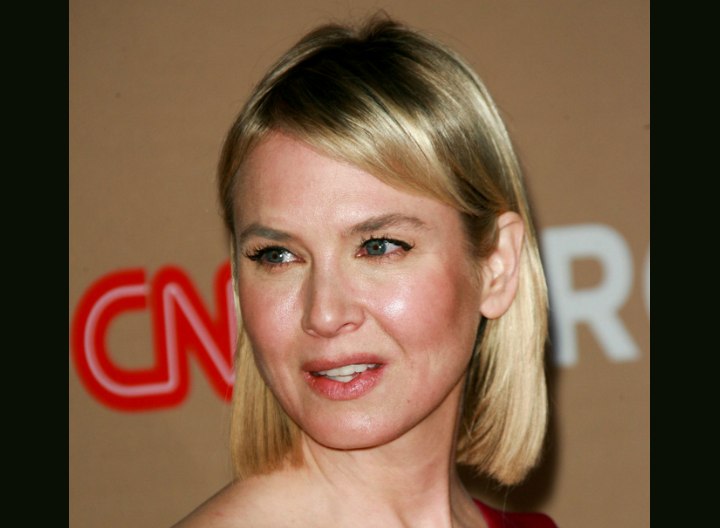 More Renee Zellweger Hairstyles