Kate Bosworth & Misha Barton
Poiret, King of Fashion-Costume Institute Gala - 05/07/2007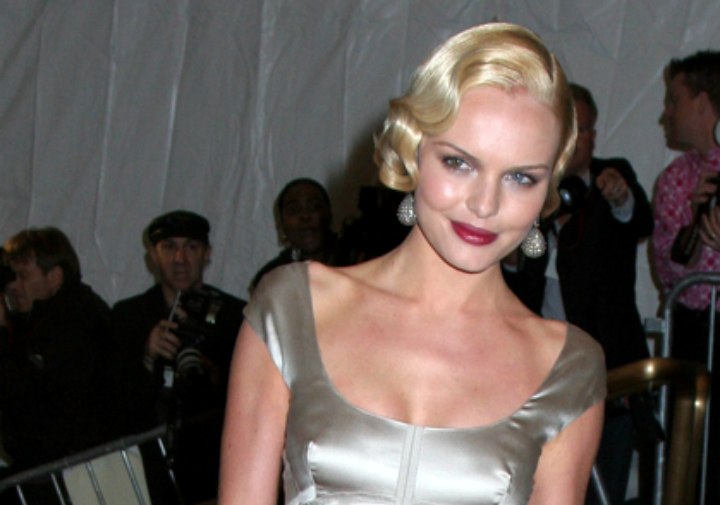 Kate Bosworth gathered attention when she appeared on the Horse Whisperer in 1998.

Here we are seeing her in a most unusual short thirties hairstyle that looks outstanding on her. Everything about this hairstyle is exquisite and totally feminine. First pay attention to the pale golden color. It isn't too light or too dark and brings out the pink tones in her face. Her haircut is tapered in the back and moves longer as you go toward the crown, top and on the sides. There has been finger waves placed into the deliberate direction for this most becoming style. Her silver dress has a scooped rounded neckline and a balloon effect on the hemline. Let's visually place a silver necklace with emeralds around her neck and she would look positively stunning. Everyone should look as good. Way to go Kate!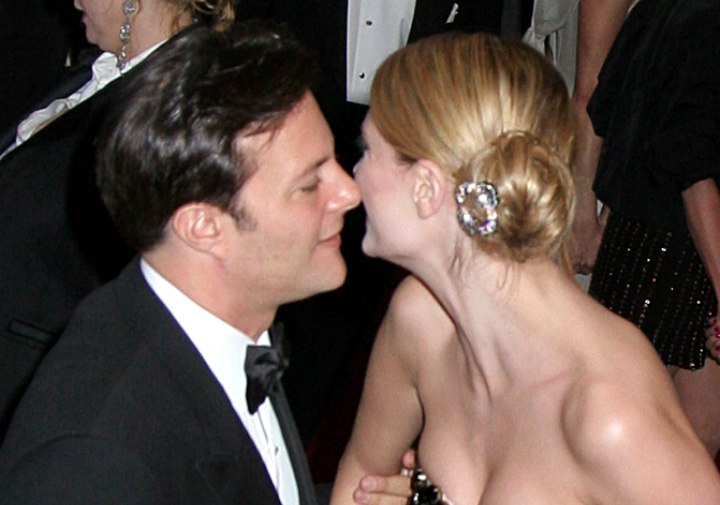 Misha Barton's hair has the different browns, golds and blonde streaks that are so trendy today and she is wearing a side part and everything brushed over onto the side and into an updo with a stylish chignon without any wisps or tendrils. This look is a very severe look without any softness around the face. Few women can get away with this mode. On Misha; you have to admit, she looks good. All the hair is brought around and a hair band is wrapped around the hair and the rest of the hair is coiled under and secured with pins. When you wrap the hair under, you have options of how you would like this to look. For example: you can wrap the majority of hair up and under and the upper sides under as pictured, or you can also curve the hair into going one direction and tuck under. Use your imagination. Why not put a few braids on the top and tuck them under also, or twist a few strands together on the top as you are tucking. This style is good for a dressy affair.

She is wearing a strapless gown with a white background and black beads. Yes, I believe necklaces go along ways and I would put a pair of black and white earrings on our girl and a black and white necklace as well. Can you picture it?