Rosanna Arquette & Jacqueline Bisset
Roma Fiction Fest 07/02/2007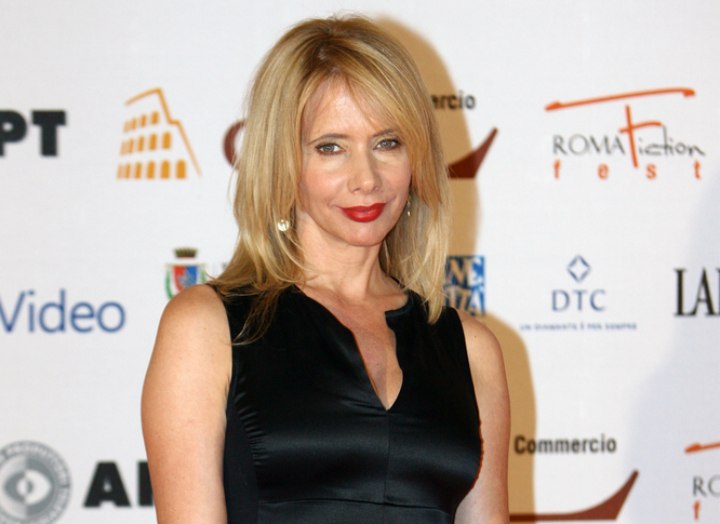 From 1967-2006 Rosanna Arquette has 59 films to her credit and won an Emmy nomination when she played in The Executioners Song.

She is wearing her long hair in an irregular off centered part with long layers and angled sides. Her hair has been blown dry with a volumized lotion applied to create the illusion of having more hair, and a smoothing serum afterwards to take control of her ends. The bangs have been tweaked to the top of her eyebrows and placed toward the one end of her forehead. We can easily see the simple lines that our celebrity likes to wear. Her hair color is comparable to an overall wheat tone, with different slices of cinnamon brown moving throughout her hair and extending the subtle intensity of the slightest hint of red and desire to announce a natural image.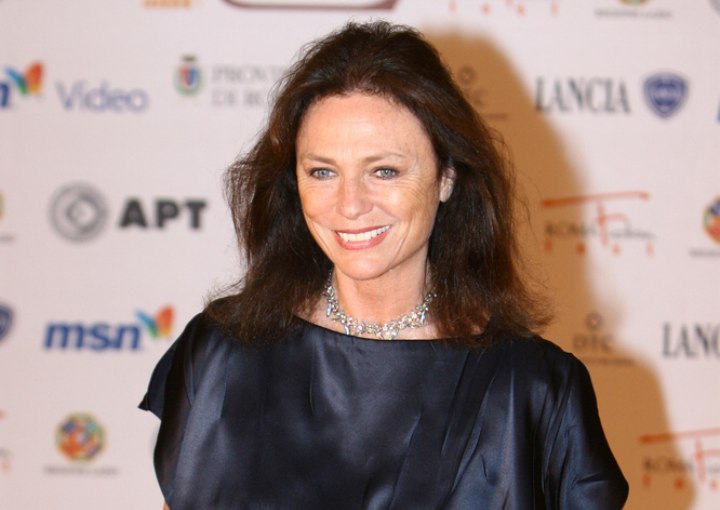 Click to enlarge

Who wouldn't recognize this beautiful British speaking actress. Remember her in Casino Royal as Miss Goodthighs in 1967? I'd like to give a dollar to find out who thought up that name!

Well, let's look at our girl's hair! We are seeing a different Jacqueline Bisset, one who has dark hair. Usually, we see her with light brown hair, in fact, it's been sort of a trademark with her throughout the years. Jackie = light brown hair. In my very humble opinion, I honestly like her hair better in the light brown mode. She could have her hair dark for the purpose of a film role she may be into presently. She looks softer with the lighter hair. One thing I've noticed about Jacqueline Bisset are her freckles, and they have always added to her beauty, rather than take away. Here in the picture she has all of her long hair blown back away from her face with a good amount of volume in her hair that gives a stage to her pretty face. No matter Jacqueline, you are gorgeous!