Contoured Around the Ears

Wearing a skin tight Egyptian patterned dress and one of her signature short haircuts, Rihanna stopped for the cameras before the legendary Clive Davis Pre-Grammy Party at the Beverly Hilton Hotel on February 9th, 2008 in Beverly Hills.

If this gamine style inspires you, find out here how to copy it: Have your hair cropped close to the nape and on the side, with long sections coming down from the crown. Those are neatly contoured around the ears and blend into long asymmetrical bangs that cross the forehead in a diagonal line, whereas the other side is snuggly styled backward to expose as much as possible of a beautiful face. A cute effect are the tiny indications of sideburns.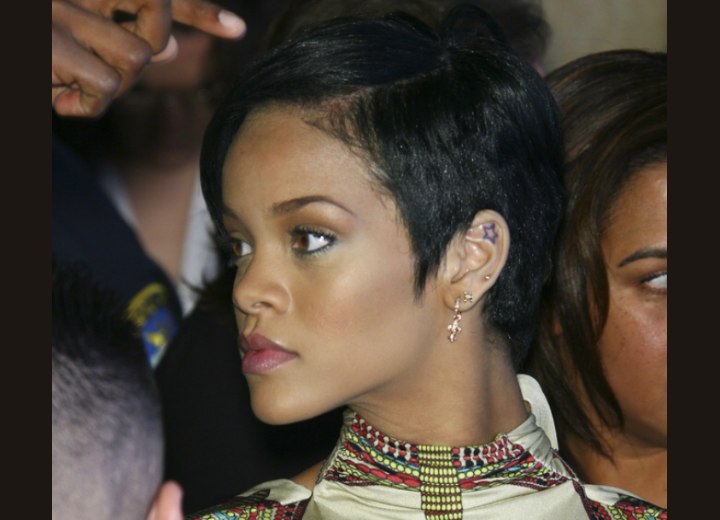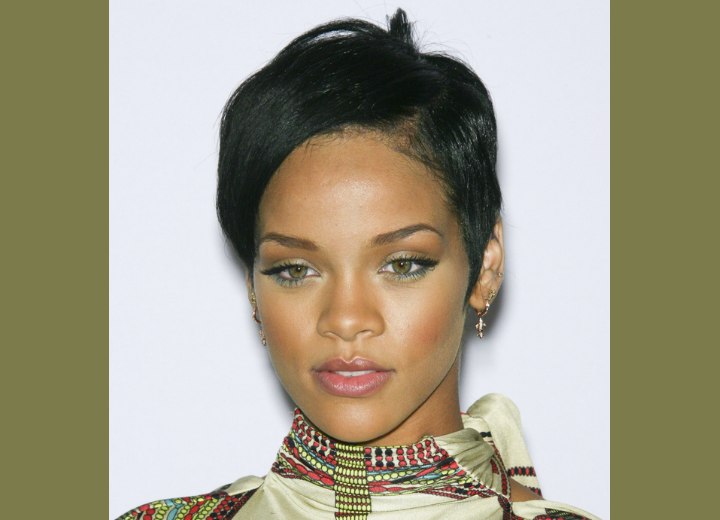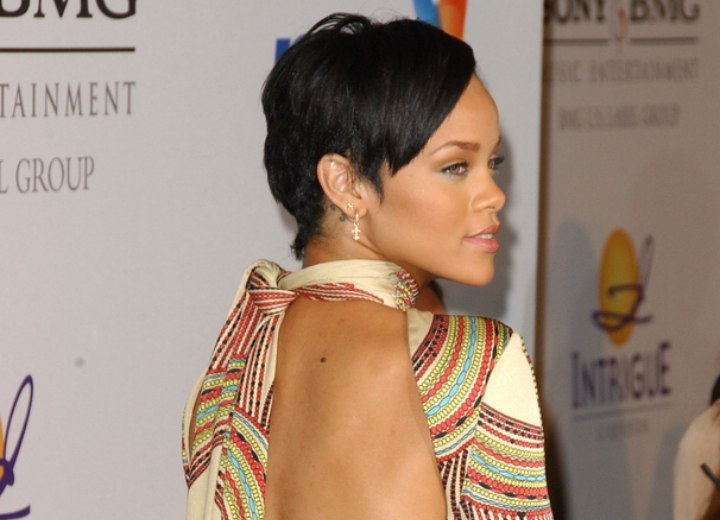 See also:
More Rihanna Hairstyles