Rihanna's Red Hair

Rihanna was at a book signing at the Barnes and Noble in New York City on October 27, 2010 and her cherry color short hair was cut closely along her nape and around her ears. The playful top is the longest section on her hair that rides over her forehead and along side of her face in an idle wave. Her hair is an easy blow dry with a round brush and nestled into place with a spritz of spray.

Note how Rihanna's hazel eyes appear greener because of the intense red coloring in her hair. Her golden skin tone also appears to have more pink tones. Her makeup is determined with concealor and white shadow around her eyes and touches of lavender.

There is eyeliner, lashes and mascara. She keeps her eyebrows in a naturally combed form and there is a small amount of blush and bronze upon her forehead and cheeks. Lastly there is a light frosty white pink tone upon her lips and pearl earrings to customize the artistry.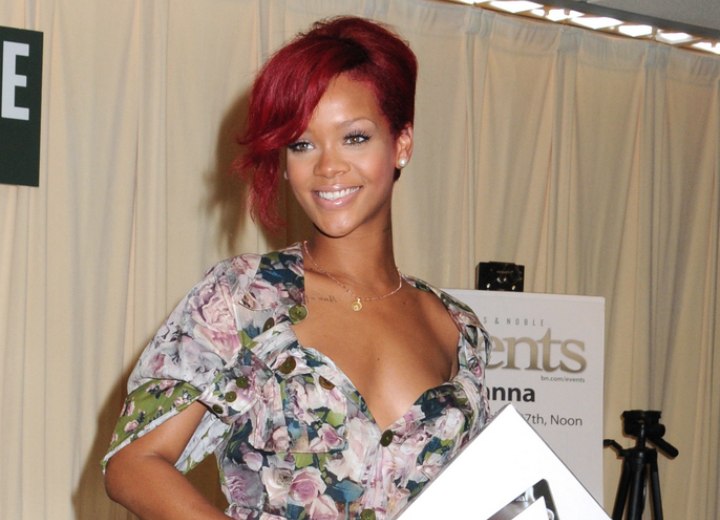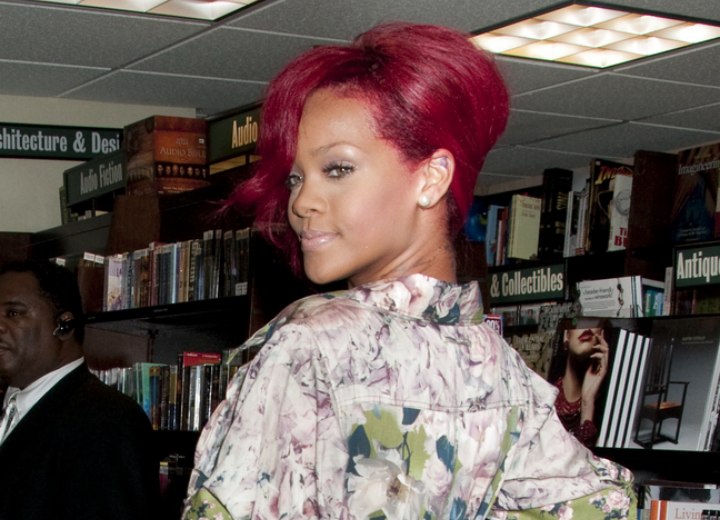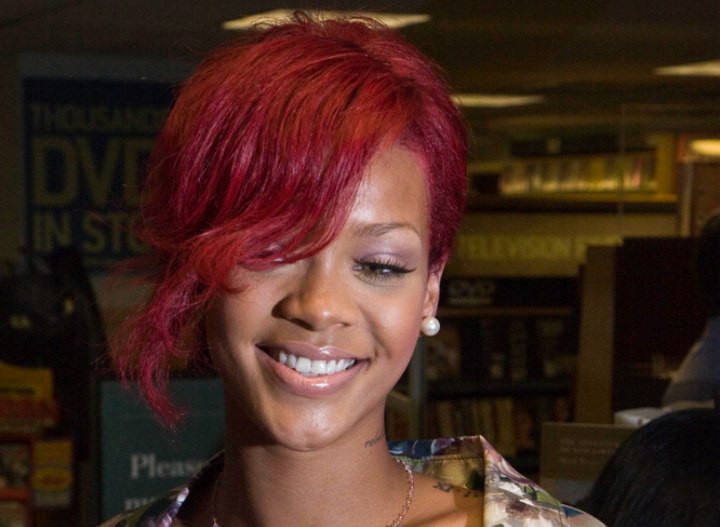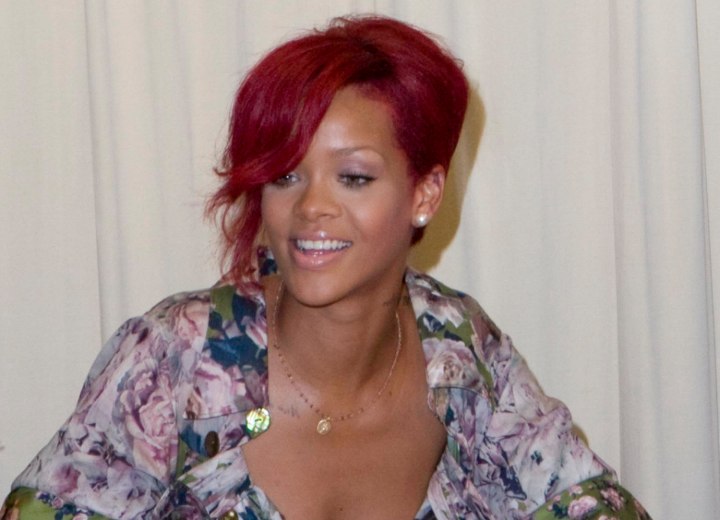 Related Post:
More Rihanna Hairstyles