Rachel McAdams

Ever popular Rachel McAdams gives us a big smile while she poses for the cameras of the "Morning Glory" World Premiere in New York City on November 07, 2010.

Her multiple colored striped medium length hair is styled over one of her eyes presenting a dramatic effect that also brings out her cute pointy chin. As we look at her picture we can see her over all colors are: Reddish blonde, white and grey.

Rachel's makeup is richly blended in good measure, as we look at her thick eyebrows that flatter her eyes with such a lush appearance. There are light and dark blended eye shadows, eyeliners, lashes and mascara. She is wearing a pale blush and a rosy coral lip tone. Her long drop earrings bring her sexy picture all together.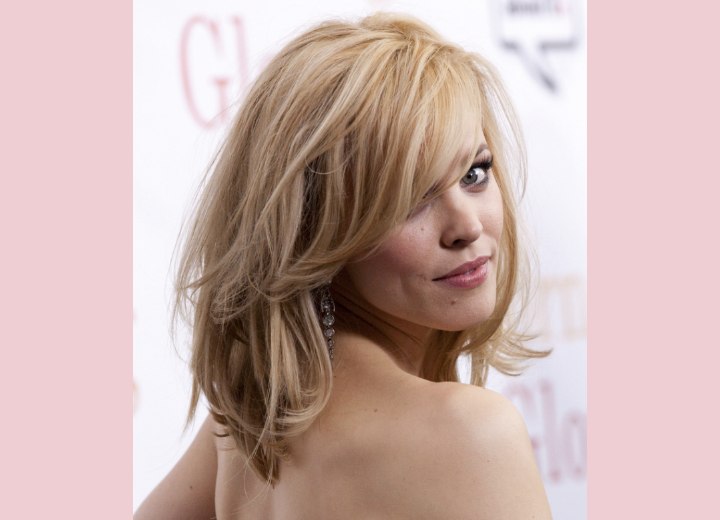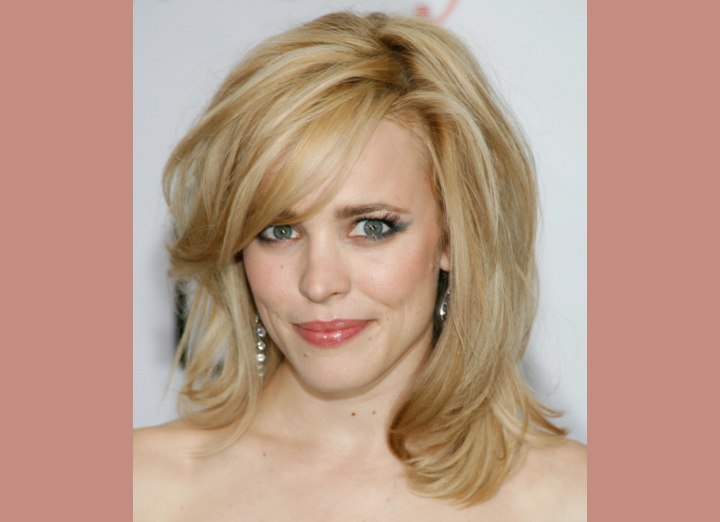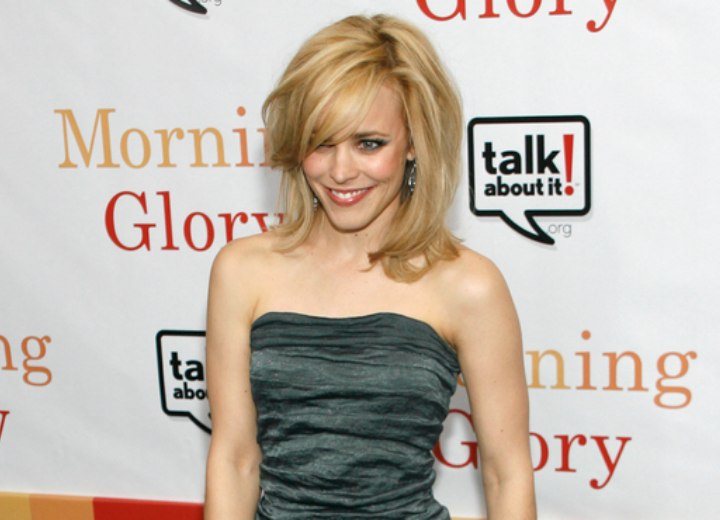 Related Post:
More Rachel McAdams Hairstyles