Matching your Hairstyle to Your Outfit
How failing to choose the right hairstyle can completely ruin your look.

It's funny how women spend hours and hours choosing what they're going to wear out for the night, how they are going to do their hair and what type of makeup they're going to wear. Should I go for the natural look – or the super-sexy bombshell? Well I'll let you in on a little secret – if you don't coordinate your entire look, it doesn't matter what you're going for because it simply won't work.

There are a number of things to keep in mind when choosing an outfit for a night out. The first thing is what is your overall look going to be and the second is how are you going to match each element in your look so you look "put-together" in the end? Let me tell you: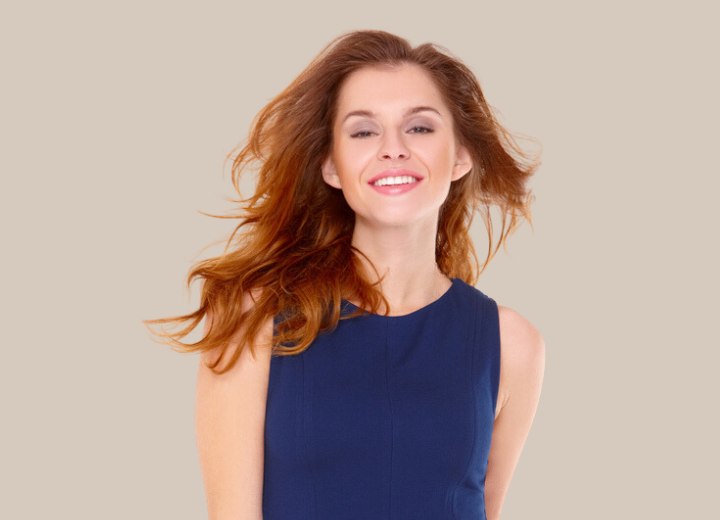 1. Formal Wear = Formal Hair – What I'm trying to say here is that having a floor length Versace gown that looks like it's worth at least a couple of hundred dollars means nothing if your hair looks like a mess. If you're trying to go for an elegant look, choose up- do's like French twists, buns and sleek pony-tails (curly pony tails give off a younger, less mature look).

2. The Messy Look is In – Like I said above, I wouldn't choose the messy look for a formal event where you're going for an elegant image but for the most part, the messy look is definitely in. The great thing about this look is that it gives off a care-free, natural appearance and it doesn't take a lot of time to do. So put on a pair of Diesel jeans and some Baby Phat runners, scrunch your hair with a bit of hair gel and you're good to go.

3. The Bob is Out – My apologies to any of you who still sport this look but the truth is, the bob is over. Although high profile celebrities like Jessica Simpson like to sport the bob from time to time, the look has just been overdone. Imagine her in those little Daisy Duke shorts and skin-tight t-shirt with a bob haircut – it just doesn't work, right? Long hair is in for women right now, especially either natural waves or super-straight hair. Luckily, these styles are low-maintenance and take very little time to throw together.

So now that you know how to put a complete outfit together from head-to-toe, its time to go shopping and find the most incredible pieces of clothing at the most affordable prices. After all, we all want to look good, but we don't want to break our bank account in the process.

By Angela Ayles, Editor of www.thinkfashion.com


Related posts:

Fashion and hair

Prom hairstyles

What hairstyle goes well with a halter dress?

What kind of hairstyle should I do for a school dance?