Rachael Leigh Cook's Pixie

Rachael Leigh Cook really takes her hairstyle to the next level by showing up at the world premiere, at Universal City, of Dr. Seuss' How The Grinch Stole Christmas (November 8th, 2000) with this super short haircut!

She chopped all her hair off and dons a piercing platinum colored pixie. Though this look is extremely harsh, Cook's soft and feminine facial features add balance to the hairstyle - a feat that few can achieve.

Cook's layers are cut with a razor to create that edgy and spikey texture. Styling the hair straight up all over, plays up the texture even more. The result is totally playful and totally wild.

Rachael's strands were bleached out for a super pale colored blonde. We think a warmer hue would have complemented her eyes and skin slightly better but I don't think she was going for a natural look.

Sometimes it's just fun to make a statement with your hair. It is temporary and you can change your look when you want ( though growing hair out does take time.) Rachael is a great example of showing how to just have fun with your hair and how trying something new won't kill you.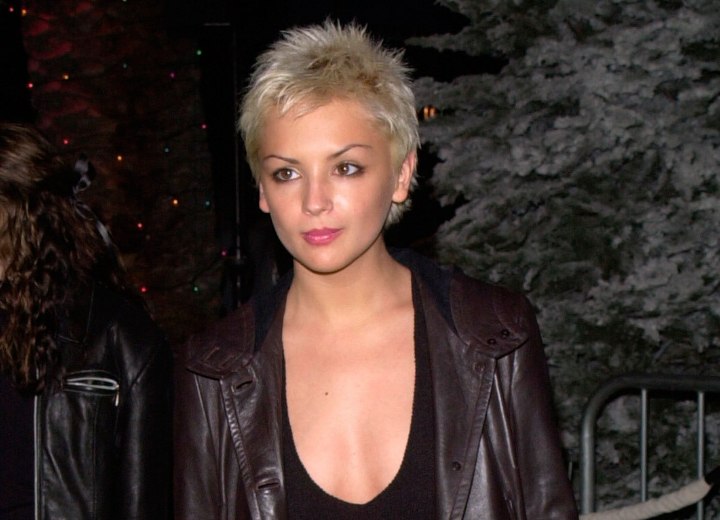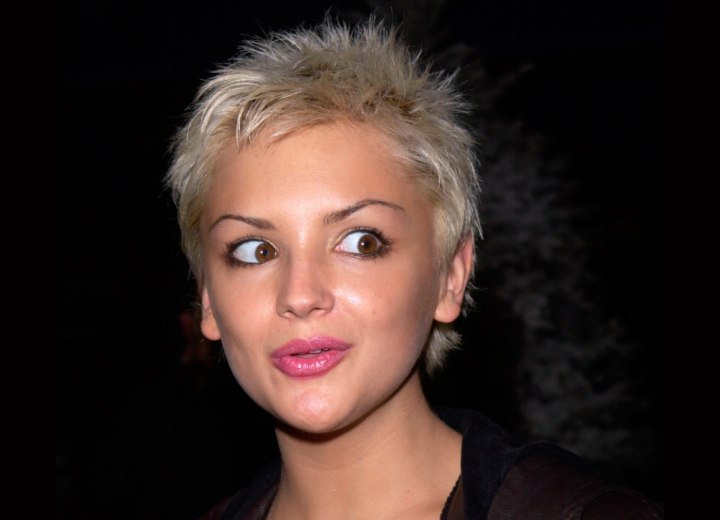 See also: More Rachael Leigh Cook hairstyles
Photos: Featureflash / Shutterstock