Rachael Leigh Cook's Hair

Rachel Leigh Cook hails from Minneapolis, Minnesota and began as a print model when she was only 10 years old. They took notice of her when she starred in the movie "She's All That" in 1999 and has been going strong ever since.

For the most part, Rachael has kept her hair styled long and straight with the exception of a few lazy rolls such as in this photo taken on December 8th, 2006. Her hair is fashioned in long layers hanging way below her shoulders. The bangs are smoothed over her sides and interspersed into her lush mane. Her hair color ranges from dark brown to medium brown.

If you are considering this hairstyle for your own the first thing you want to do is work with a clean head of hair. By now, you know the routine: Wash, rinse, condition, rinse, towel dry and apply your styling gel or lotion.

It is up to you how you want to dry your hair; naturally is always the healthiest. You can use medium to large rollers placed vertically in checkerboard rows all over the head or you can use a medium sized curling iron. Part on the side and take your larger iron and begin at the root area on the top bang, drag out and bring under just a little to mix with the rest of your hair. Fluff your hair gently when done and spray lightly.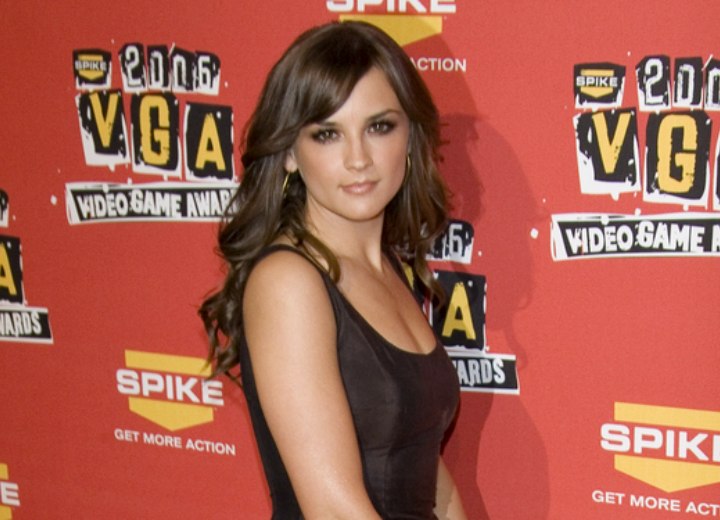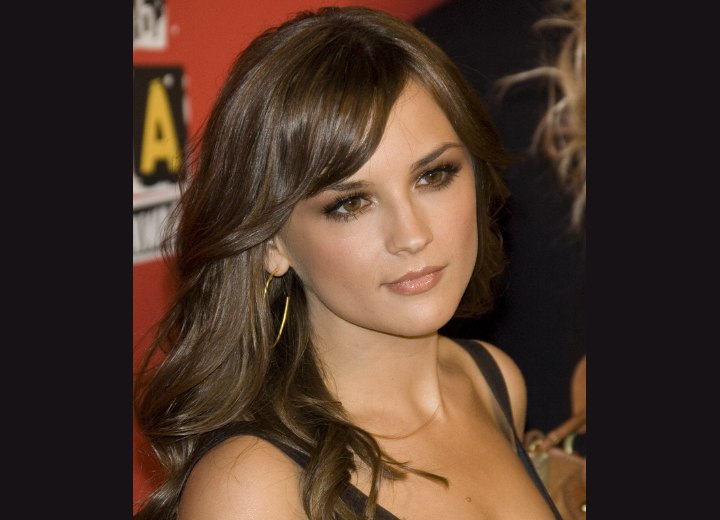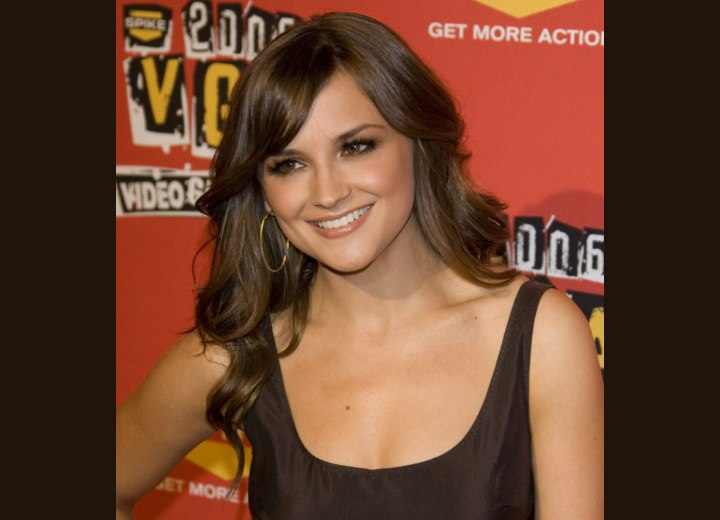 More Rachael Leigh Cook Hairstyles