Rachael Harris with Long Straight Hair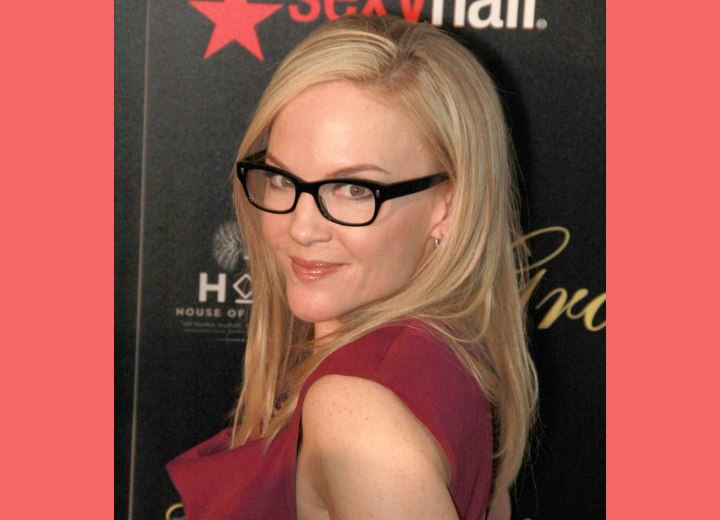 ↓ More Photos ↓

On May 22, 2012, Rachael Harris attended the 37th Annual Gracie Awards Gala in Los Angeles, wearing designer framed black glasses. Her long blonde hair is worn straight.



She boasts a side part on the right hand side of the head that is not easily seen. The hair is past shoulder length. Her layered side bangs on the left carefully travel from the top of the forehead to hanging at the side of her head.

On the right side, her hair is placed behind the ear. Her baby hair is not highly visible. It is evident, but hard to detect because of the close color coordination between her skin and hair. Her hairstyle is slightly bumped at the ends to produce a dressed-up effect.

With hands akimbo on a strawberry colored cowl neck dress, she looks to the red carpet to tell the story.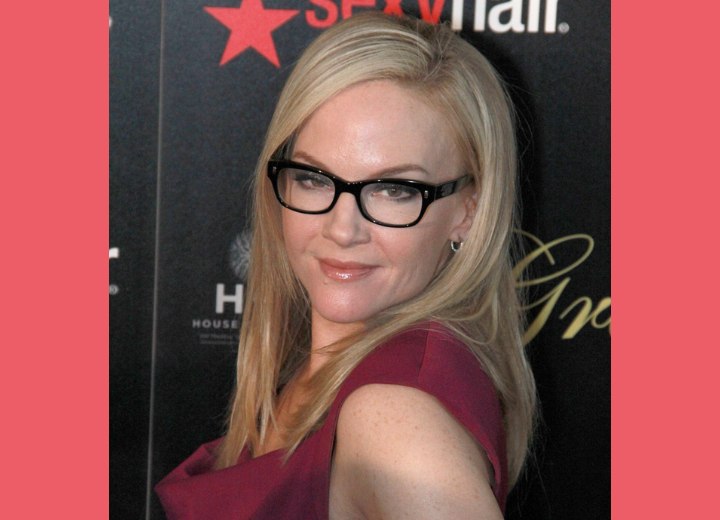 See also:
More Rachael Harris hairstyles