Priscilla Presley's Hair




↓ More Photos ↓

Here's a photograph of Priscilla Presley at the 2014 Licensing Convention on 17th of June 2014. It is hard to believe that this woman is 69 years old!



Her dark red hair is lowlighted with dark brown, and has a few copper balayage pieces worked in the mix. The cut is layered to fall gracefully down her shoulders and frame her striking face.

To achieve this look, apply blow-dry lotion and heat protector to wet hair. Secure the hair in sections with clips, working from the back to the front. Use a large barrel brush and be sure to add a lot of volume to the hair, to accentuate the texture and dimension of the layers. Note that Priscilla's hair is parted in the middle of her head.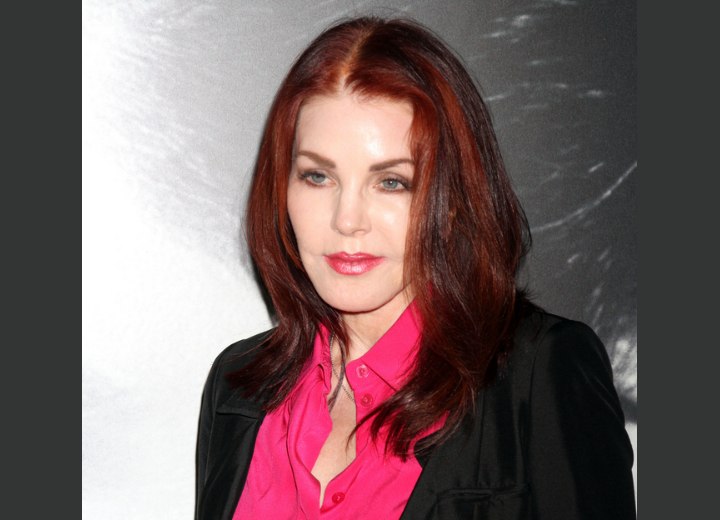 Once you're finished, throw your head back and forth four or five times and comb your fingers through your hair to smooth it down some. Then add a silicone based shine-product to smooth down any fly-aways and to add that beautiful shine.

Note that Priscilla's hair is naturally wavy, very thick and heavy. Her hair is also very healthy and shiny, complemented by the shimmering red color. It also seems as if she's had a keratin-treatment or blow dry done to achieve that beautifully glossy and healthy looking mane. A keratin treatment adds keratin to the hair-shaft to strengthen it, and seals the hair-cuticles so that light reflects off the hair, creating that shiny look.

The red works beautifully with her light complexion, light blue eyes and striking features. Also note how well her dark-rose lipstick works with the glossy red hair and her blouse.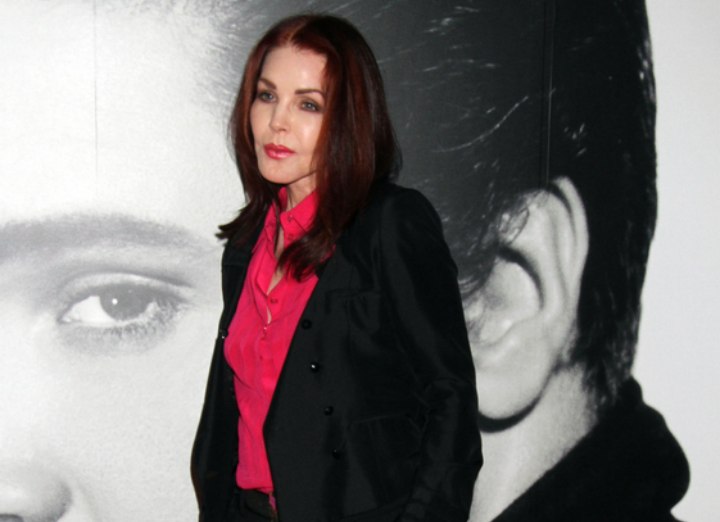 See also:
More celebrity hairstyles