Pink's Buzz Cut Hair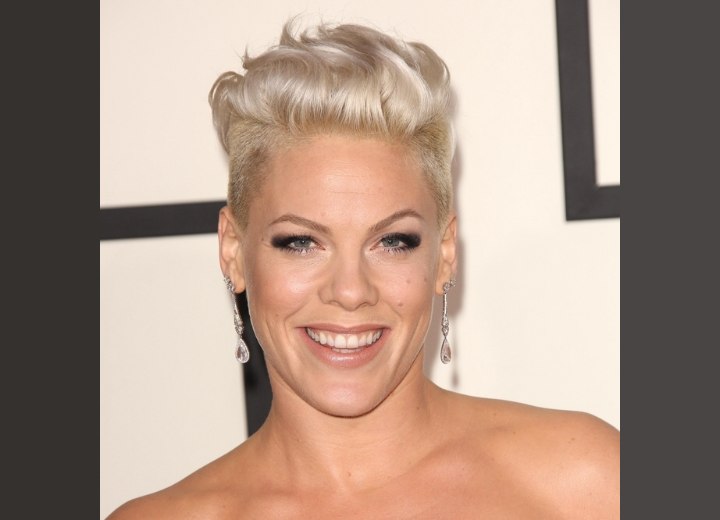 ↓ More Photos ↓

Pink has been in the business for a long time now and it doesn't look like the singer has aged a day. She is a magnificent fashion inspiration who is always willing to try new things yet still stays true to the artist she is.



Pink has tried lots of different looks through the years including dark colors and punky colors. We absolutely love this short platinum blonde hairstyle she wore to the 56th Annual Grammy Awards on January 26th, 2014.

Who knew that buzzed sides and a bleached out Mohawk could look so elegant? Pink looks simply stunning and this may be our favorite look of hers to date. Her light colored strands are lightened to perfection. There is almost a clear or iridescent quality to her locks that appear to glow. Even though her hair strands are bleached out as much as they can be, they look extremely luscious and healthy.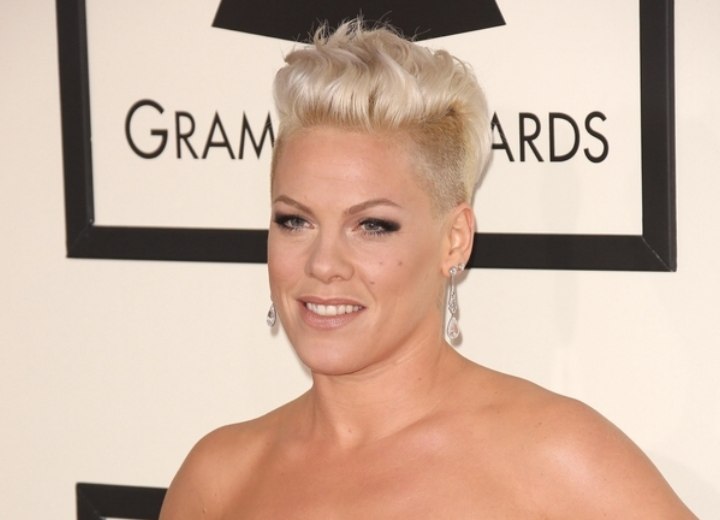 The length on top is left about four inches long and slowly tapers off to a short buzz cut at the neck. The sides are buzzed as well which gives a crisp clean look around the ears. The top strands are curled with an iron then teased and sprayed back for a sweet, windblown result.

This hairstyle is custom made for the singer and she pulls it off effortlessly. Pink tops off her amazing haircut by pairing it with drop diamond earrings and a killer red dress. She and her husband are a fabulous pairing and look great. Pure perfection.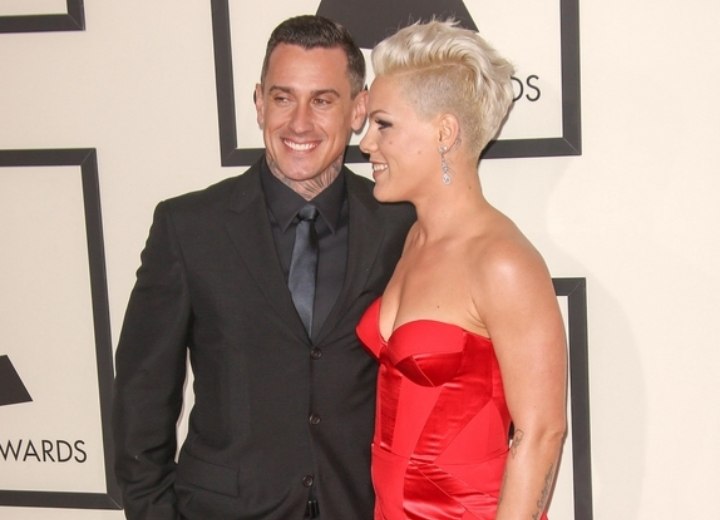 See also:
More Pink hairstyles