Simple Carefree Hairstyle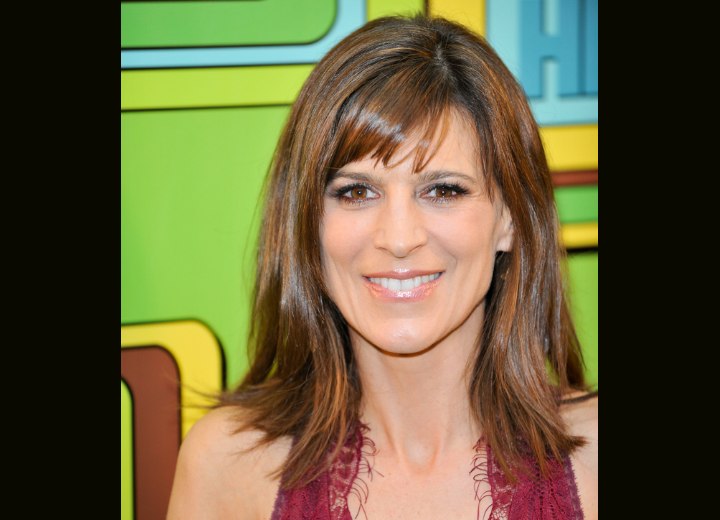 ↓ More Photos ↓

Perrey Reeves was at the 68th Annual Golden Globe Awards on January 16, 2011 and her shiny hair color was filled with browns, caramels and a few gold lines.



Her hair was styled in a simplistic medium long carefree coiffure that flips up up in places on the ends. Her bangs were clipped in a rare measure of shortness that brought a breath of spring air into the event.

Because of her eyebrows Perry's eyes were able to be seen more. She was wearing eyeliner, mascara and eye shadow. Her cheeks held a small touch of blush and her makeup was finished with a light glossy lip tone.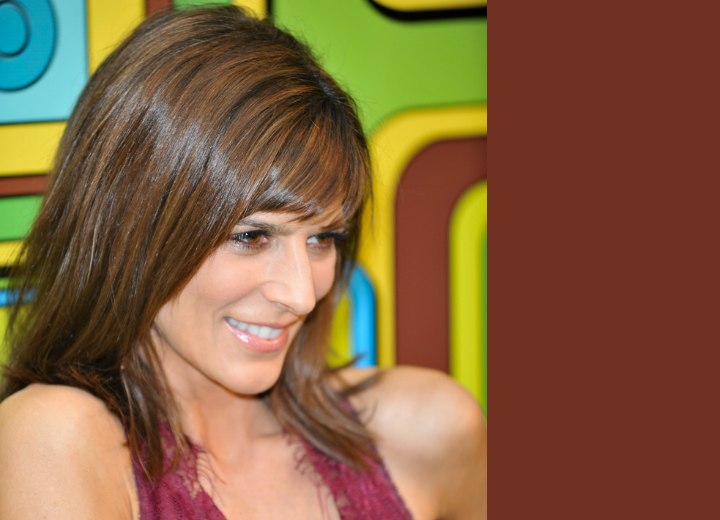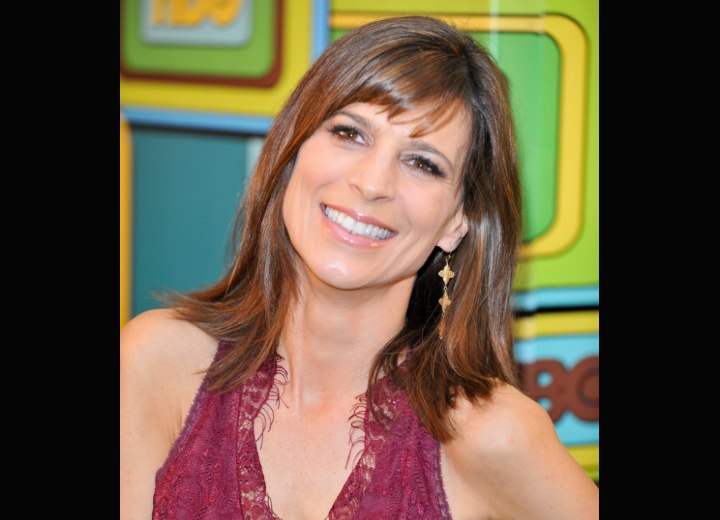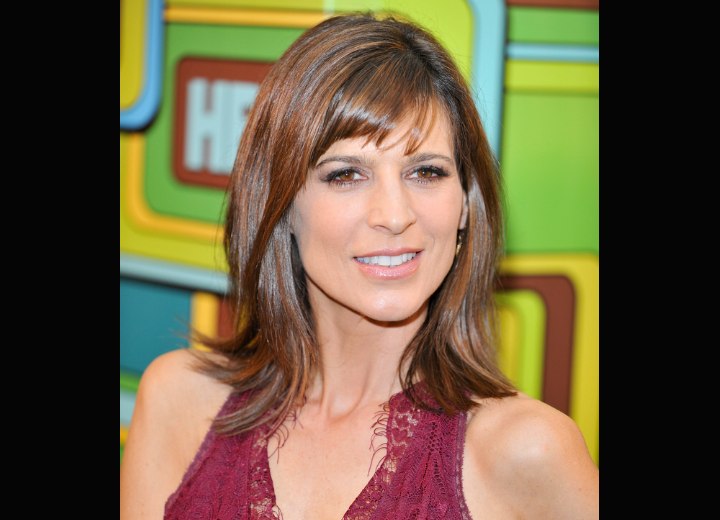 See also:
More Perrey Reeves Hairstyles