Pam Dawber's Hair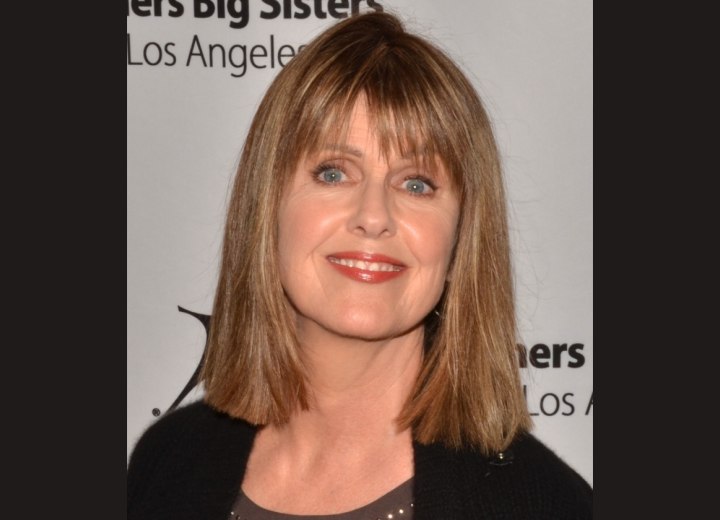 (Scroll down for more photos ↓)

Actress Pam Dawber arrived to the 2014 Big Brothers and Big Sisters' Big Bash on October 24th in classic style. The wonderful occasion honored William H. Ahmanson, Jennifer Slake and The Hollywood Reporter.



Pam was radiantly elegant, wearing a lovely tea length chocolate brown dress donned with black trimmed sequins and to combat the fall temperatures, she paired the ensemble with a black cardigan perfectly suitable and fitting for the Gala.

Pam's spellbinding light blue eyes are a wonderful balance to her light brown hair. As we gracefully grow older, our hair naturally loses pigment inherently enhancing our look with lighter locks but that doesn't mean we can't have fun with color.

Pam's haircut and color is the perfect example of how to keep hair cool and youthful even after a certain age. She has lightened her hair all over to a more suitable light brunette color and added in some thin blonde highlights to do double duty by creating a natural appearance as well as generating movement throughout.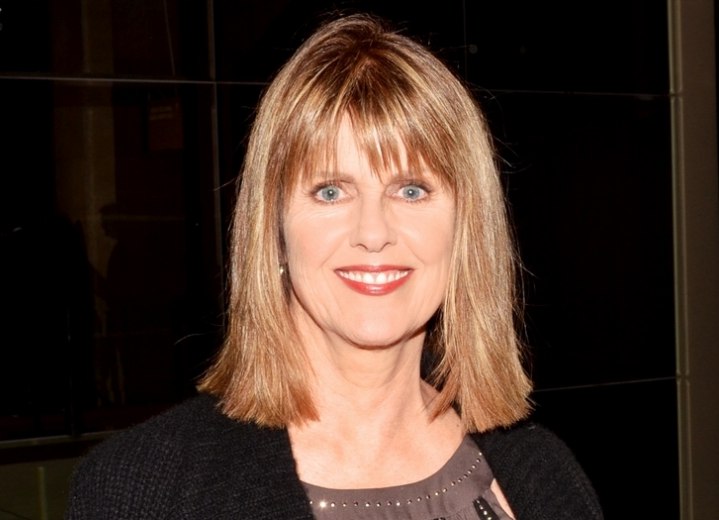 Notice Pam's utterly seamless bangs? Those are yet, another way to provide a lively and youthful appearance. Thinning shears are utilized at the end of the bangs, as Pam was careful not to have them too heavy, which could create an undesirable look. Pam keeps her blunt cut bob freshly trimmed and that also aids in presenting a sprightly appearance.

Pam's dynamic hairstyle is easy to replicate. First a blow dry cream is lightly applied to damp hair and it is dried straight with a flat paddle brush. After the hair is completely dry, a low heat flat iron is run through the bangs and the rest to push fly-a-ways down. Then hair is parted off center and a light shine mist is utilized to provide that youthful sparkle that Pam, at age 63 certainly has.

Photos by PR Photos

See also: More celebrity hairstyles