Paige Hemmis' Hair Styles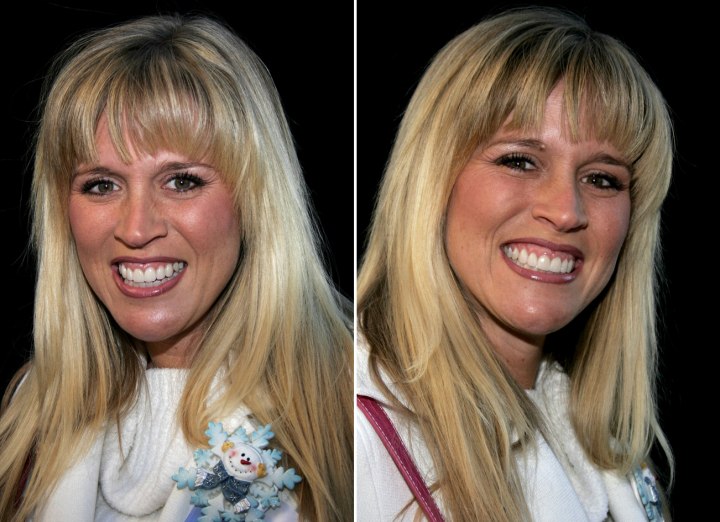 (Scroll down for more photos ↓)

Paige Hemmis hairstyles in 2005 & 2006. What looks best on Paige? Door number one or door number two? We first see Paige Hemmis in short straight bangs and straight hair with angles on the sides.



The second look has long layers with the top brushed back and off from her face. Her hair is curled in such a way to meet today's trends, with the lazy semi curls on the ends.

In the first look the bangs look quite pleasing on our celebrity, although she would look much more appealing with her hair in an updo configured with sprays of hair and braids intertwining all about.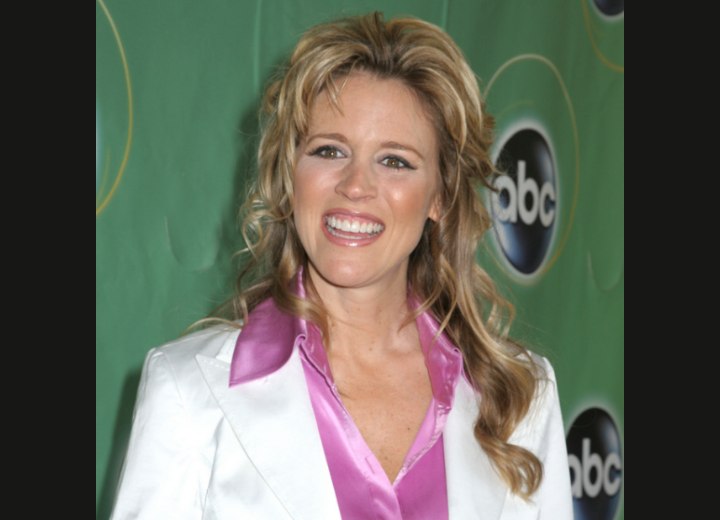 In the second look, we can see our celebrity is a pretty lady, but we are seeing too much flesh. From the top of her large forehead to the low v-neck on her shiny satin blouse it's all skin and this is what people notice. Her long hair is in lazy curls below her shoulders.

Here is what would make this woman: Bring the hair up into a French twist with curls and sprays coming out on the top and attached braids intertwining throughout her hair. The whole idea for the style is to be unconcerned. The top area would have thin bangs whose ends just touched the top of her brows. Without fuss, without mess and without any problems.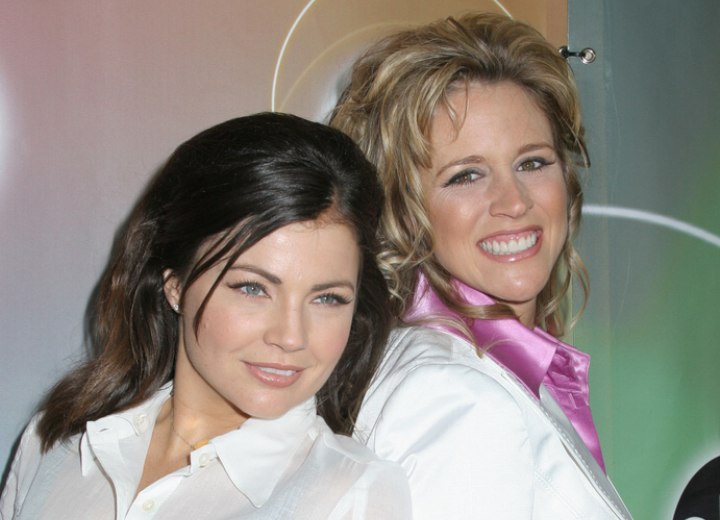 Photos by PR Photos

See also: More Paige Hemmis Hairstyles