Golden Blonde Hair

Nicollette Sheridan's high cheek bones are not surprising as she is of the Punjabi Indian Tribe. Her captivating eyes and her long golden blonde hair have become her signature and an asset in Hollywood. In fact, her long hair runs right into her shiny gold dress, there is barely a difference (November 5th, 2007).

Most unusual are the see through sleeves on the arms. Her hair appears to be very close to all one length with a few lackadaisical breaks of waves along the sides. Nicolette keeps her eyebrows naturally light and delicately arched; there are well blended light and darker shades of eye shadow, eyeliner, lashes/mascara, blush/bronze and a neutral pink lip color.

Incidentally, it is the final touch of her lip color that brings all the gold together in harmony when you stand back and scrutinize her whole appearance. She could almost pass as a modern day mermaid, one who would be the leader of the Neptune of the sea.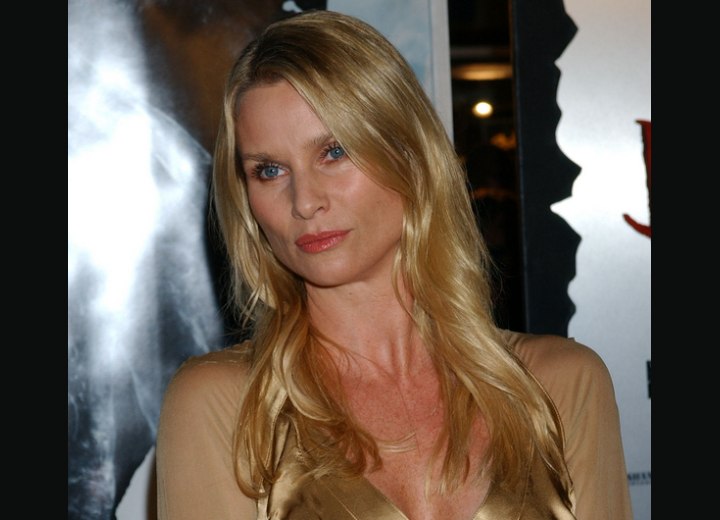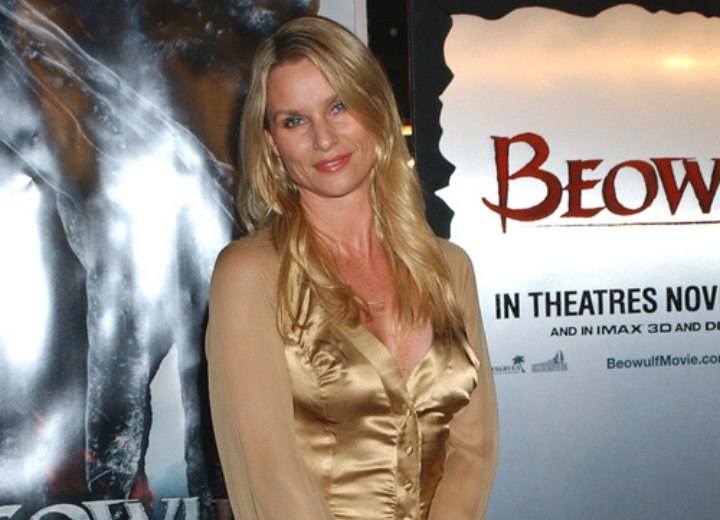 More Nicollette Sheridan Hairstyles