Hair Fastened into the Crown

Nicollette Sheridan poses in her black tee and exposes her broad shoulders for us. She'll never have to worry about wearing shoulder pads. Her hair has been thrown up in a whirlwind of circles and fastened into the crown in her head with only a slip of a high ponytail left to hang (November 2nd, 2006).

The piecy peek-a-boo bangs have been flat ironed and the application of a smoothing serum applied to ride over her eyes in the shape of a fan. She gives us a fresh glance of informality that could be used while playing tennis or washing windows. Either way, we can easily see how great she looks in her light tan.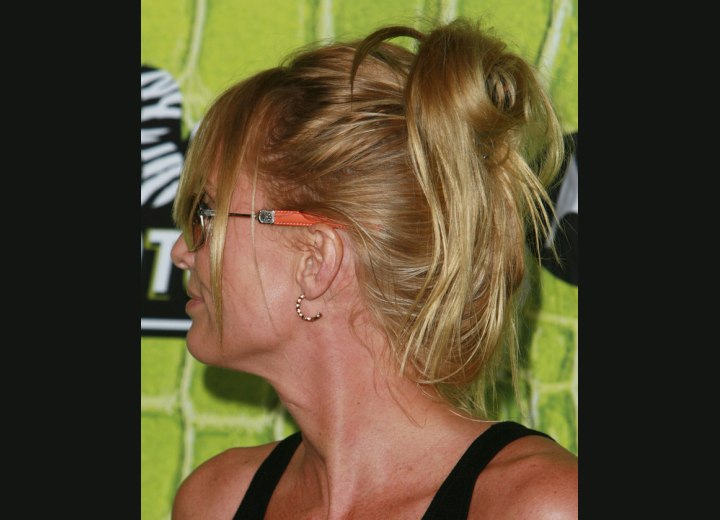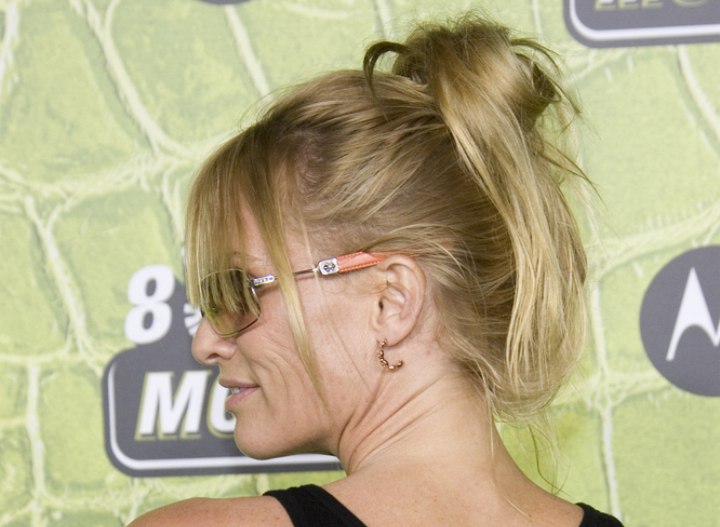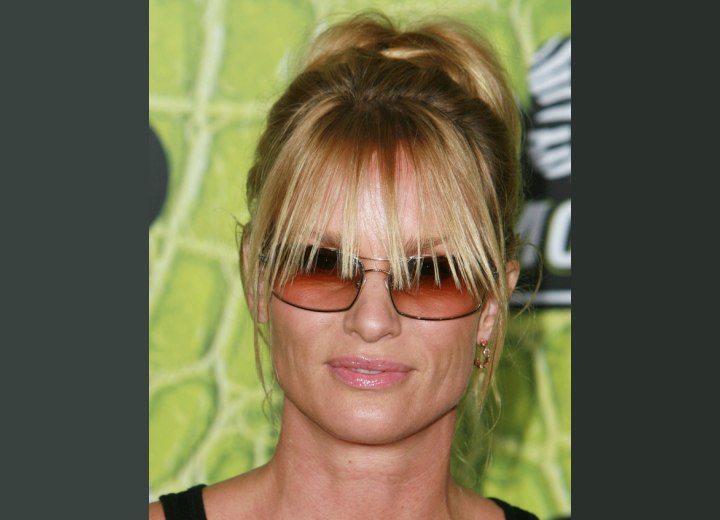 More Nicollette Sheridan Hairstyles