Long Dark Hair

Nicole Richie hosted New Years Eve with Christine Aguilera at TAO and LAVO in Las Vegas on December 31, 2009.

Nicole wears her long dark hair in copious layers that frame her face and plunge below her shoulders. She keeps her hair in a straight smooth procedure with a lift of volume along the sides and a bounce upon her bangs that sets upon her eyebrows. Styling lotion will assist with this hairstyle when you blow dry and a fluff with your fingers is all that will be needed when done. Use a medium to large round brush for the bangs and spritz with gloss and holding spray when you are finished.

Some suggestions to other ways Nichole could have worn her hair would have been to wear braids. Braids are always in fashion and never go out of style. Have two braids with one on each side and tucked securely under her hair. Another way would have been with braids going around the top of her head and into her crown set in with a hairband or a decorative hair lace. She would have looked more like a Princess with this type of hairstyle. Braids are always a good addition and quite classy when done right.

Nicole wears heavy thick eyeliner with smudged lower liner, blush, mascara and neutral lip gloss. Her gold dress is one class act! Let's give her an applause!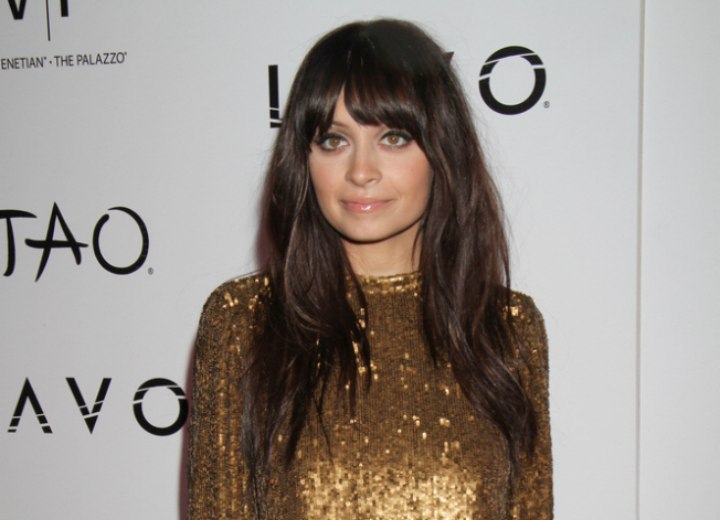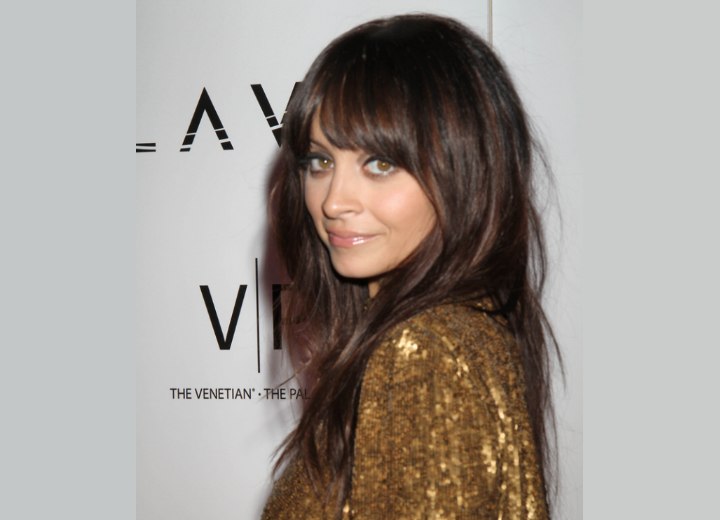 More Nicole Richie Hairstyles