Nicolette Gaona's Short Hair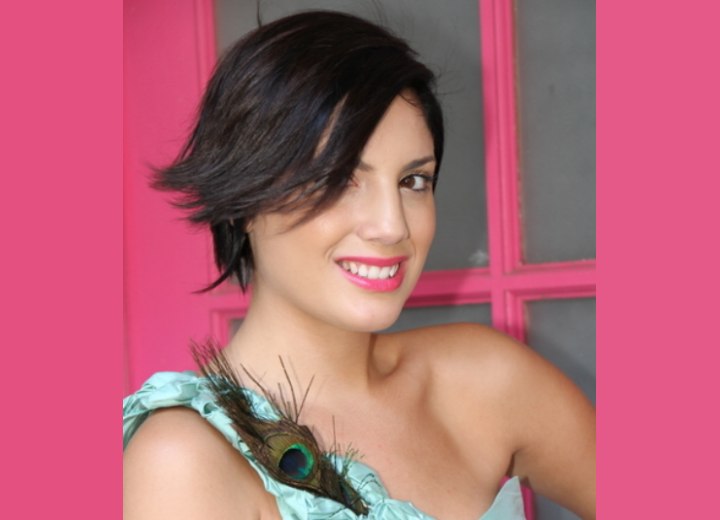 Click to enlarge

A true artist, Nicolette Gaona reveals her creativity by posing at the La Maison de Fashion in Los Angeles on August 9, 2010.

Her dark short haircut has a low side part that sweeps over her top and then flips toward the back on the side. The lesser side has been cut up over the ear with a thick thread of hair left to fringe out around her face or to lie down in front like sideburn. The back is also chopped up to swing out as if painted from a brush and to lie easily upon the nape.

The peacock feather that is pinned upon her dress is a graceful counterpart of the artistic style upon her head.

Nicolette's makeup is clear and covetous when we look at her face. Her eyebrows are feathery light. There is a small amount of eyeliner on that one can barely detect, with mascara, blush and pink rose lip color.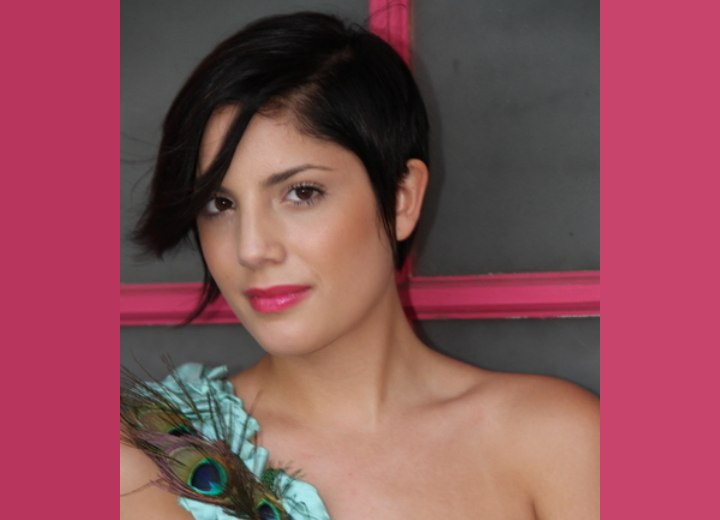 More Nicolette Gaona Hairstyles