Free Spirited Long Hairstyle

Socialite Nicole Richie enchanted in a forest fairy look at the Teen Vogue Young Hollywood Awards on September 20th, 2006. Her short neo hippie dress and casual hair are a great look for many occasions, free spirited and timelessly trendy.

This is how to get the do: The hair is cut in very long layers and tapered on the sides, thus forming a V-shape in the back. The ends are strongly textured. Platinum highlights and caramel lowlights are applied to golden blonde hair for more definition and depth.

To style this mane just blow dry over the head until almost dry. Scrunch damp hair with hands and a lot of mousse. Let it air dry from here on.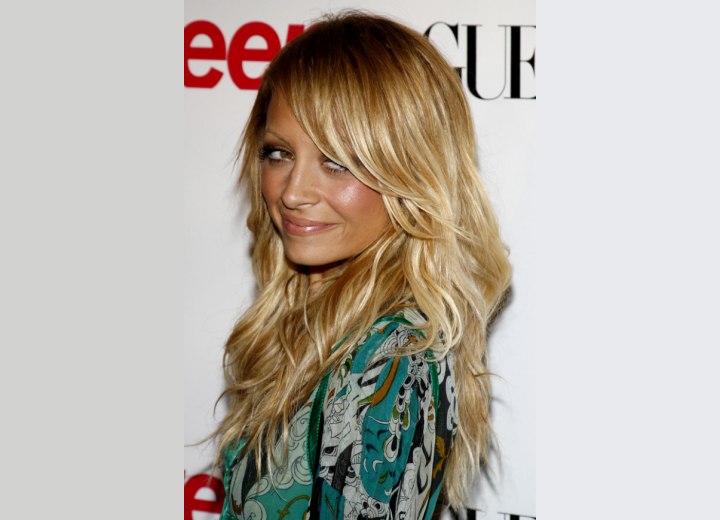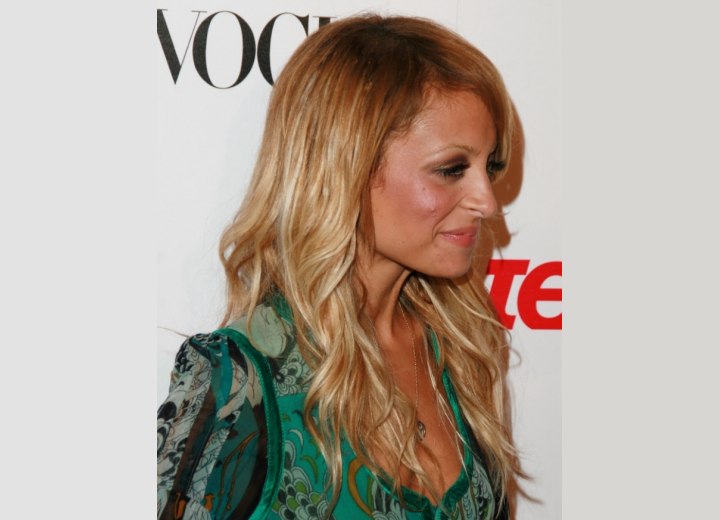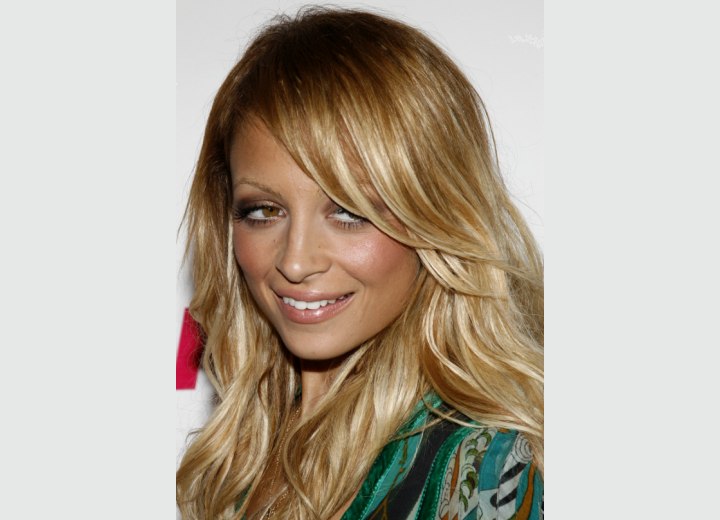 More Nicole Richie Hairstyles