Nicole Richie with Short Hair

Heading towards the Emmy Awards after party on September 18th, 2005 in Los Angeles a smoldering hot Nicole Richie shows off her tattoos and a hairstyle full of volume.

For your own night of glamour, here is how to get hair this fluffy: Start with a short to medium length layered bob. Roll on large curlers in front, medium ones in the back. When set, remove the curlers and gently tease the hair at the roots starting at the bottom and working your way up. Smooth the top layer, curve the bangs halfway across the forehead and add effects with a curling iron. Fixate with strong hold hairspray.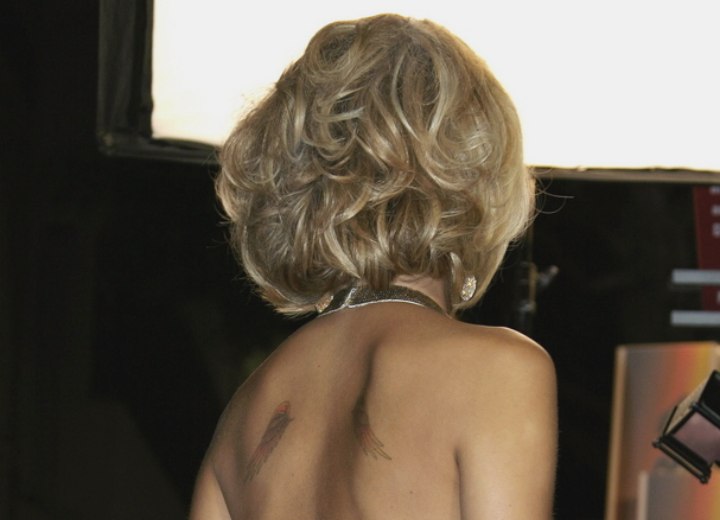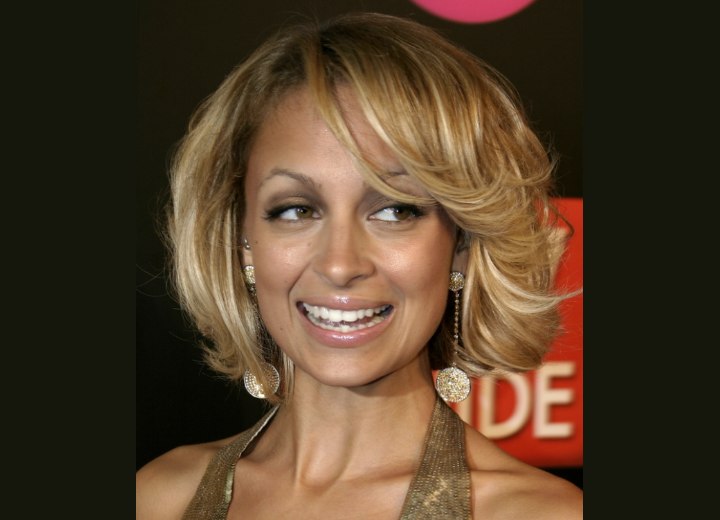 More Nicole Richie Hairstyles