60s Festive Hairstyle

Nicole Kidman was very belissima at the Rome Film Festival on October 13th, 2006. Wearing a hairstyle with the flavor of the early 60s the Australian Actress showed much poise and charm in the eternal city.

Here is how to copy Nicole's festive updo: Gather the sides and back to a very high ponytail. Secure with and elastic and wrap a strand of your own hair around the base and pin down. Loosen the rear crown area with a pick to create more volume. It also helps to tease this section before binding the tail.

Go crazy with your curling iron and turn the back into a cascade of curls. Also ad some rounding touches to the long tendrils in front, but leave the bangs straight. Just style those in a large curve and tug them behind your ears.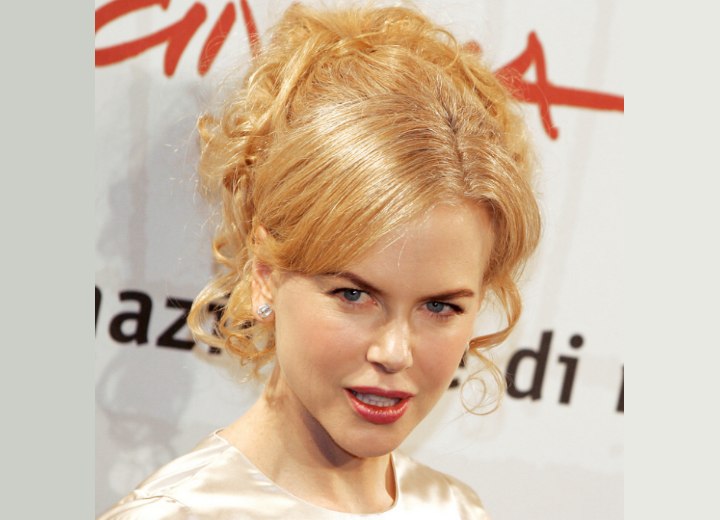 More Nicole Kidman Hairstyles