Nicole Kidman's Side Ponytail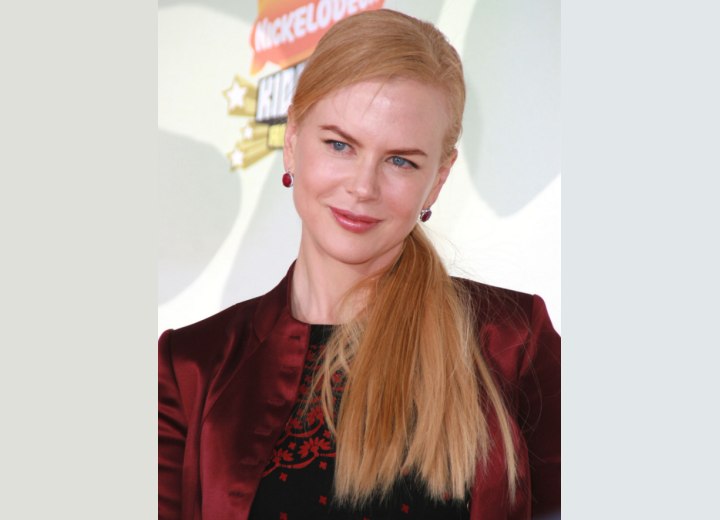 (Scroll down for more photos ↓)

At the 20th Annual Kids' Choice Awards on March 31st, 2007 in Westwood California, Nicole Kidman donned an Asia inspired look and a simple but stunning long hairstyle. What a great example of how to look spectacular with just minimal effort.



Brush your hair well and treat it with smoothing lotion to keep it sleek. Part high on the side and gather all hair tightly at the nape. Bind with an elastic and then wrap a thick strand of your own hair around the base, for a natural and elegant effect.

Let the ponytail flow over one shoulder and keep it in shape with a mist of hairspray. This style works best without bangs and flowing tendrils.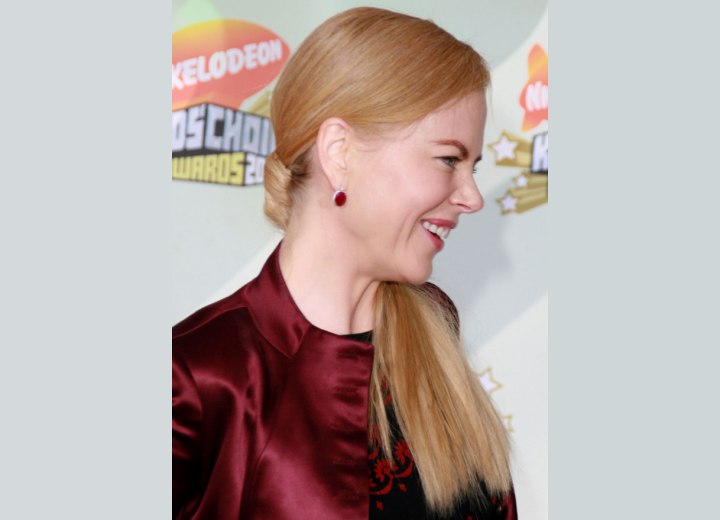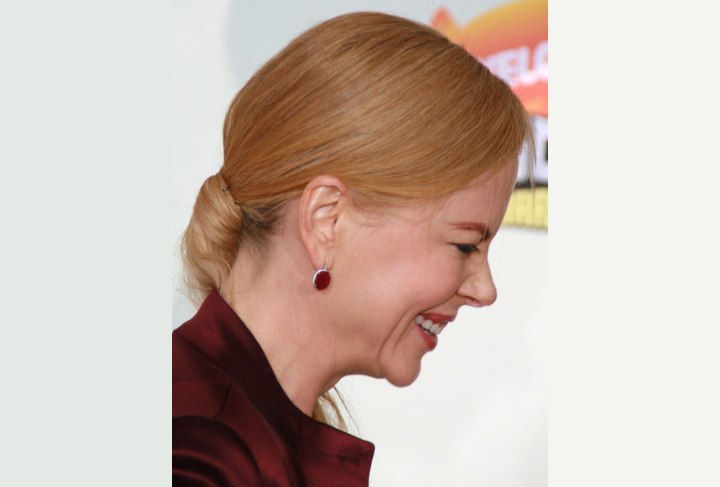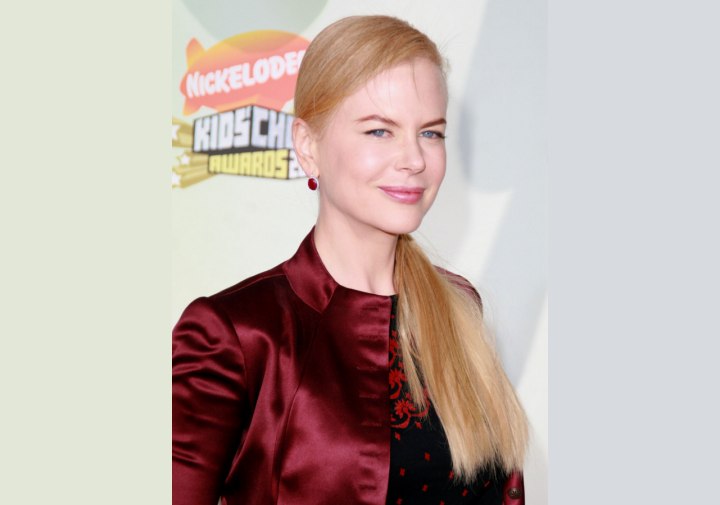 Photos by PR Photos

See also: More Nicole Kidman Hairstyles