Nicole Kidman's Short Curly Hair

Academy Award winning actress Nicole Kidman brought back memories of Shirley Temple at the premiere of "The Hours" in Los Angeles on December 18th, 2002 in Los Angeles.

These pretty ringlets are easier to make than you think. Read here how to do it: One way is a perm with special spiral curlers. If you want to do it at home, then use flexible papillote rollers to curl the hair. Leave them in over night and once dry and set to not attempt to brush. Separate the curls with a hair pick and gently arrange them around the head. Fixate with a mist of hairspray.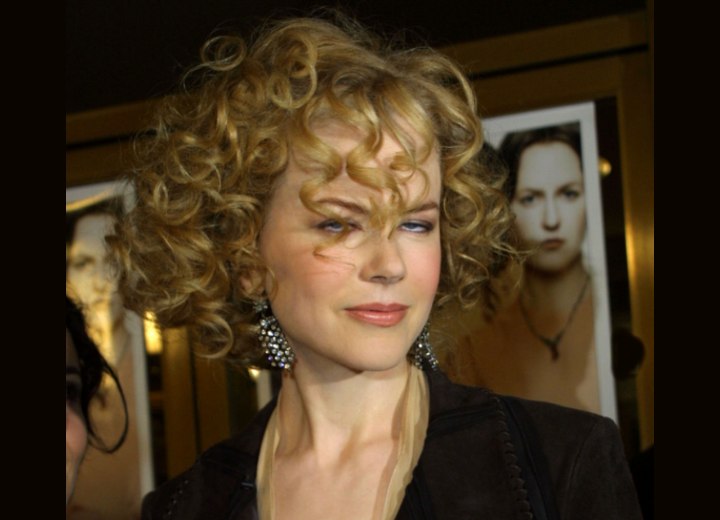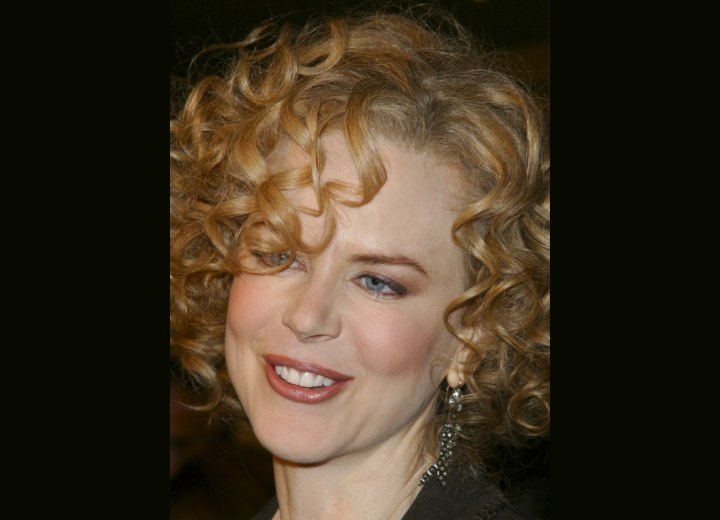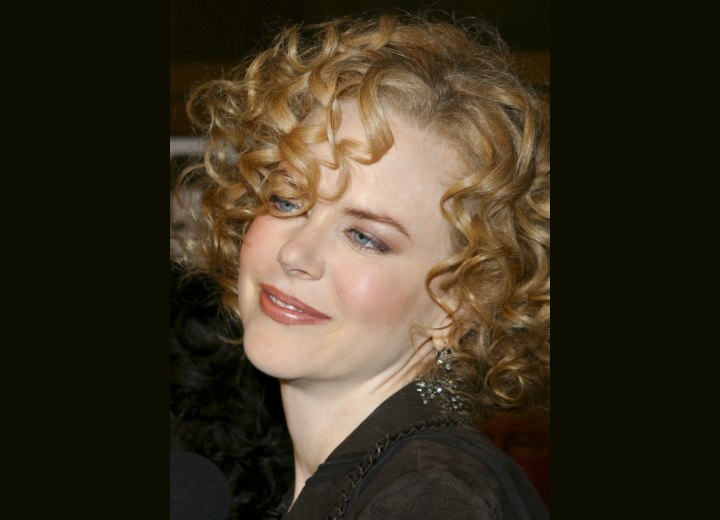 More Nicole Kidman Hairstyles