Natasha Alam's Medium Hairstyle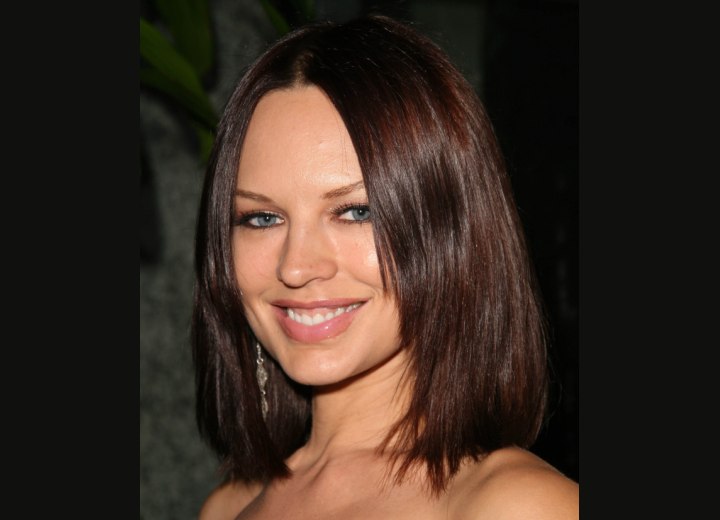 (Scroll down for more photos ↓)

This fresh and modern hairstyle is worn by none other than the True Blood star Natasha Alam. This is a great page out of the medium hairstyles section. This length is awesome to strive for if you're growing out short hair or a nice cut to try if you want a change but not too short.



This hairstyle has a lot of weight and thickness to it due to minimal layers and a blunt edge. Hair is parted crisply, right down the middle to create a very symmetrical hairstyle. There are some layers cut around the face for framing.

The layers were also probably cut to lighten up the front a bit and keep it from closing off Natasha's face. The shortest layers fall just past her cheekbones and were probably bangs at one time that are now grown out.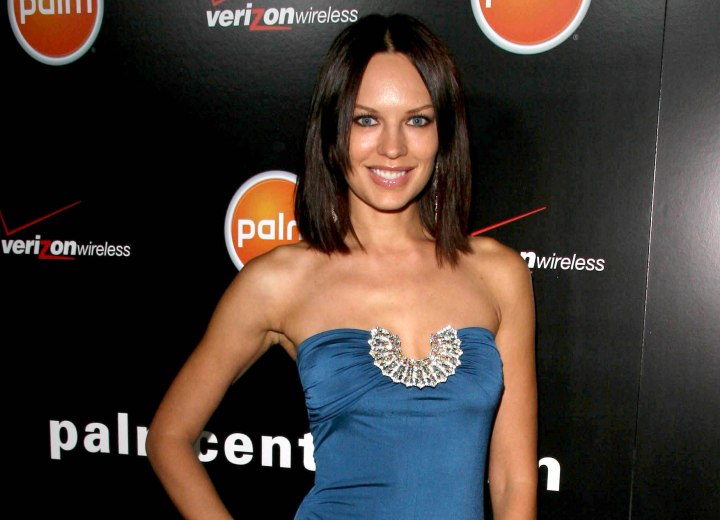 The dark, rich brown shade is one solid color all over. Simple but chic. The hair color goes well with her skin tone and makes Natasha's light eyes stand out. Keeping her hair down instead of an updo was a good choice with this strapless ensemble. The length of Natasha's hair hits the shoulders and helps fill in the gaps and adds some interest by her neckline.

This long blue dress would be very difficult to wear for some but Alam pulls it off beautifully. The overall look is very simple yet very sexy. This shot was taken of Natasha when she attended the Verizon Palm Centro Launch Party in Los Angeles back in 2008.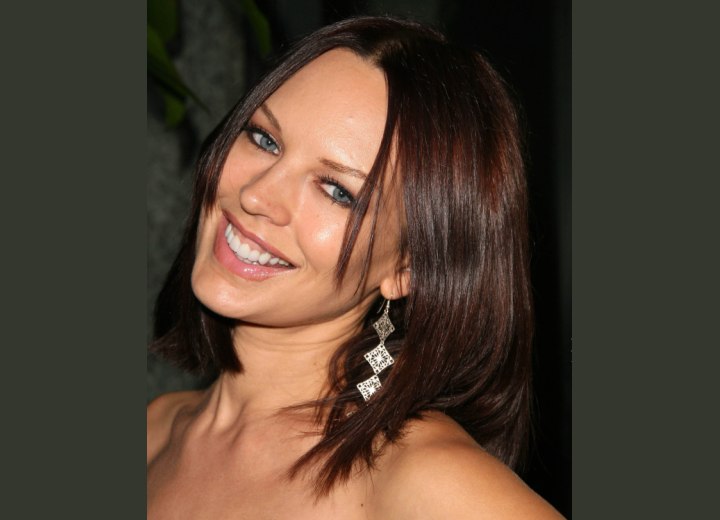 See also: More Natasha Alam hairstyles
Photos: S. Bukley / Shutterstock