Blunt Cut Below the Shoulders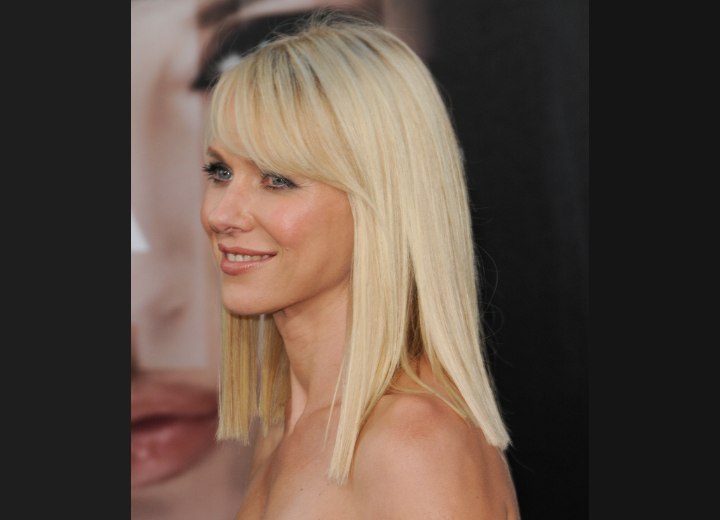 ↓ More Photos ↓

Naomi Watts was at the Los Angeles premiere of "Salt" on July 19, 2010 and wore her hair in a satiny smooth blunt cut that hung just below her shoulders and surrounding her strong long neck.



Her platinum hair looked quite thick with the haircut and if you have thin hair this is something for you to think about yourself. Get a blunt haircut and it will appear much thicker.

Naomi's bangs are brought down over to one side to completely cover one of her eyebrows and are styled between a transparency and a peek-a-boo design.


She is wearing a light skin foundation with touches of blush, eyeliner, lashes and mascara and shadow. Her lips are outlined with a darker hue and filled in with a natural flesh pink color.

Tip: When thinking about a new haircut, think of your hair texture, your face and your lifestyle. Be sure and have a pre-style counsel with your professional so she can understand exactly what you are looking for in a haircut. When she sees your hair, she will have her own vision she will want to share with you too.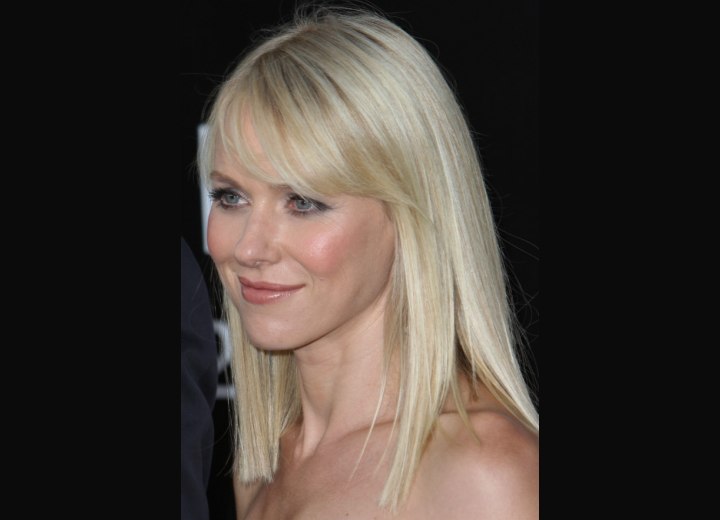 See also:
More Naomi Watts Hairstyles