Easy Medium Length Hairstyle

Naomi Watts was seen in a bright satiny trench coat at the Broadway show "A View from the Bridge" on opening night in New York in January 24, 2010.

Naomi's hair looks to be fashioned closely to one length and sectioned in the middle with waves wrapped around her head. This is an easy hairstyle to keep if you are up to waving your hair every morning.

Something to consider is how the weight of your hair will affect your waves and weigh them down after a few hours from the styling, unless your hair is naturally wavy or curly in which case you have nothing to worry about. Should this mid length hairstyle be a real heart beat of yours, you could consider getting a coiled perm for an easier styling task and lasting appearance.

Ms Watts's translucent makeup has touches of color upon her forehead and apple cheeks. Her eyebrows are light and feathery that is accompanied with heavy eyeliner, lashes and mascara and completing; there is a final touch of a neutral lip gloss upon her smile.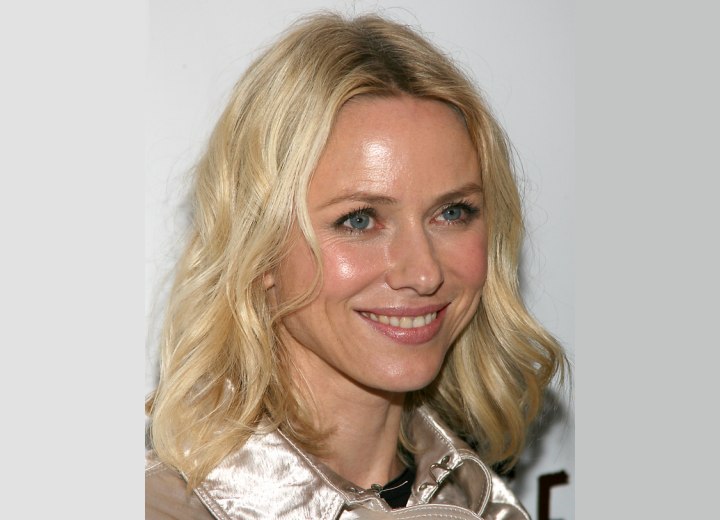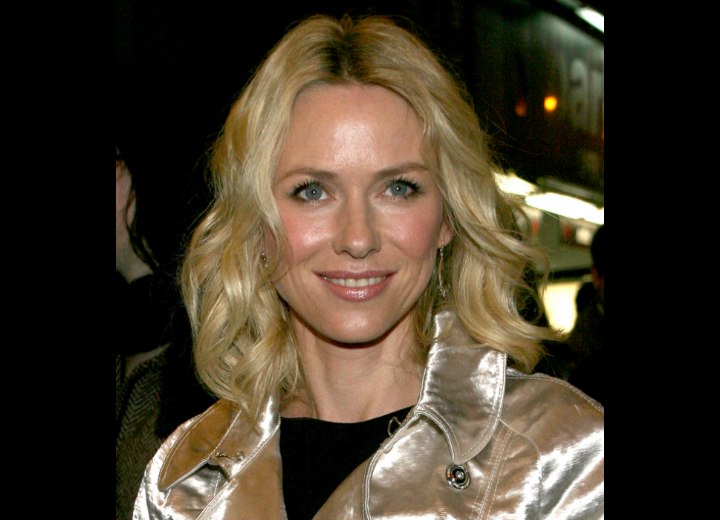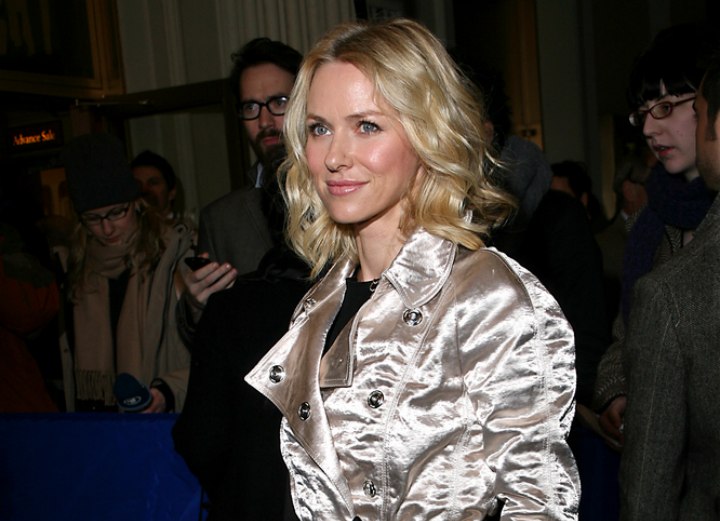 More Naomi Watts Hairstyles