Naomi Campbell's Very Long Hair

Here's Naomi Campbell at the 2014 Glamour Women of the Year Awards in London on the 3rd of June 2014. Her beautiful long dark hair falls in small waves down the sides of that astounding face and beautiful shoulders. If your hair isn't this long you can extend its length easily with hair extensions. Just always make sure that it is 100% human hair and matches your own hair-color. You can also have the extensions cut and layered by a professional hair-stylist to make sure that it looks natural and balanced.

To achieve this style, apply blow-dry lotion and a heat-protecting product to your wet hair. Blow dry it about 80% dry before securing it into six sections. Use a large barrel round blow-dry brush and blow-dry the hair relatively straight and 100% dry. Use a smaller barreled brush for the shorter fringe at the front. Blow-drying the hair straight before curling it ensures maximum shine when the style is done. After the hair is dry, use a small- to medium barrel curling iron to curl the hair.

Again section the hair in six to eight sections, curling the hair from back to front. Don't worry if the curls are initially too tight for your liking; it will settle within a little while. When you're finished with the curling iron, throw your head back to front about four times. Then gently comb your finger-tips through the hair to relax the curls a bit. Use a small amount of silicone-based smoothing product with added shine, rubbing it between your palms and smoothing it onto your hair.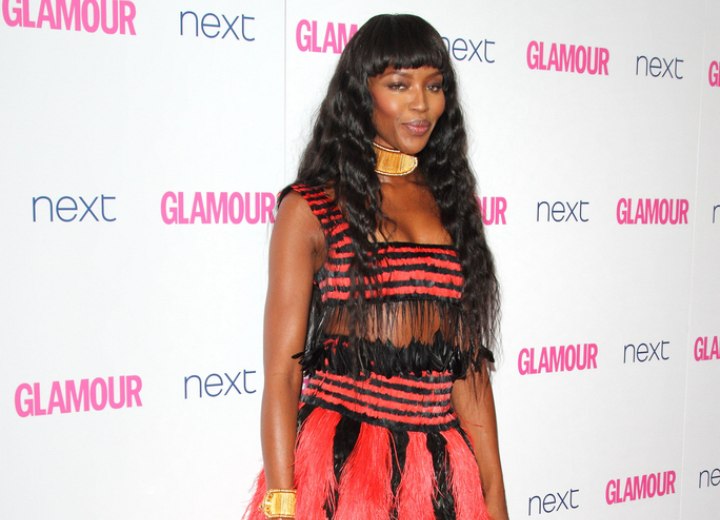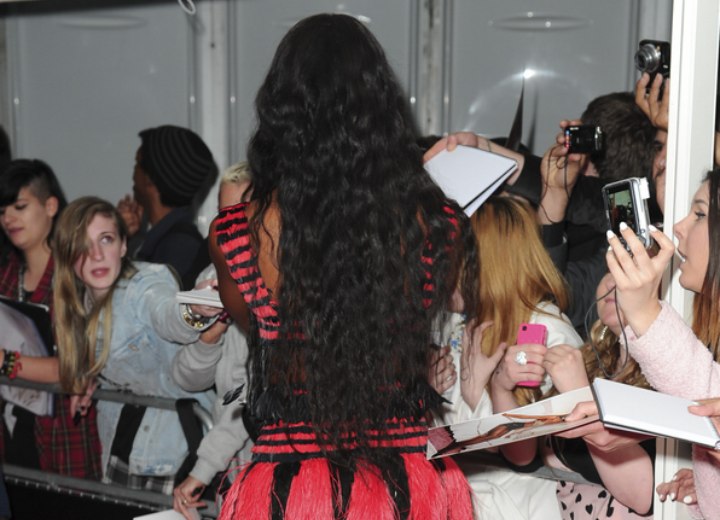 More Naomi Campbell hairstyles