Buzzed Hair

Miley Cyrus shocked the world when she cut off her majorly long locks. Once known for her mermaid lengths, she now sports an extremely short hairstyle that screams rocker chick. Whether you're a Hannah Montana fan that is sorrowful over her lost long hair or a more modern fan that embraces this new style - there are elements of this hairstyle that can be appreciated by all. Love it or hate it, Miley has been wearing her hair like this for awhile and her short hair seems like it is here to stay.

Miley went almost as short as you can go around her ears and at the back of her head and neck. Her hair is buzzed close to the scalp and kept its natural color. On the top of her head, her hair is cut a couple of inches long and bleached a pale blonde shade. For this music award event on May 19th, 2013 she decided to sweep her hair up and back to create a type of Mohawk. Remember that the right styling products are important to keep your look in place. A strong holding gel, pomade, or hairspray is key for this hairstyle to be locked in.

This look is certainly not for the faint of heart. It's an edgy and bold look that isn't for everyone. Miley has come a long way from her Disney days as a little girl. She's all grown up she and proves that a new haircut can really change your style and your point of view.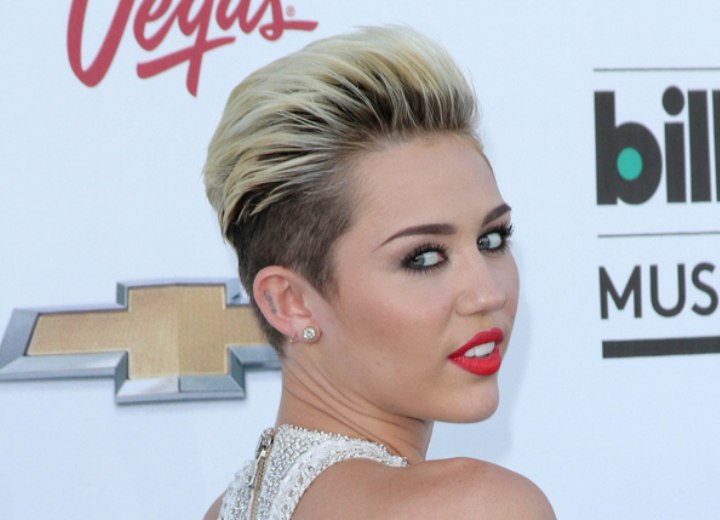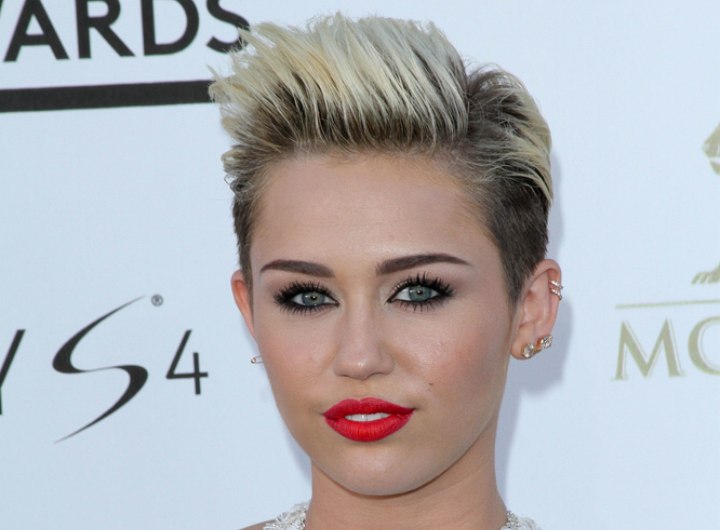 Related Post:
More Miley Cyrus hairstyles