Miley Cyrus - Very Short Hair

At the MTV Video Music Awards held on September 6, 2012, Miley Cyrus is wearing a seductively cut very short hairstyle with buzzed sides that elongates her neckline. Her bold and bronze hair color brings out her exotic looking facial features and complexion.

The tapered sides and teased frontal view of her hairdo reflect her savvy and trendy style and personal taste. The beehive look of her hairdo starts from the front to middle of her head and then cascades down the back of her head to form a cropped appearance.

The world has watched Miley Cyrus grow up so quickly and she has now been transformed into a "diva" in her own rights. She steps out on the red carpet with confidence donning the perfect gown that reveals all of her form fitting curves. The dress has see-through panels in some unassuming places that reveal sultry bare skin and sex appeal to the illusion of the eyes.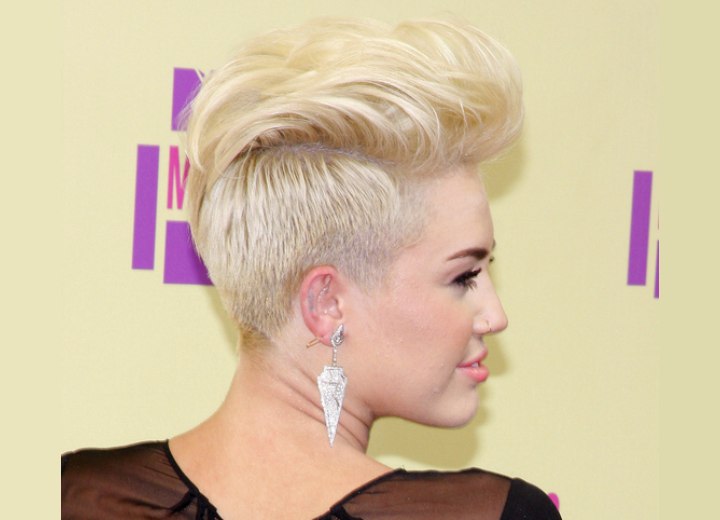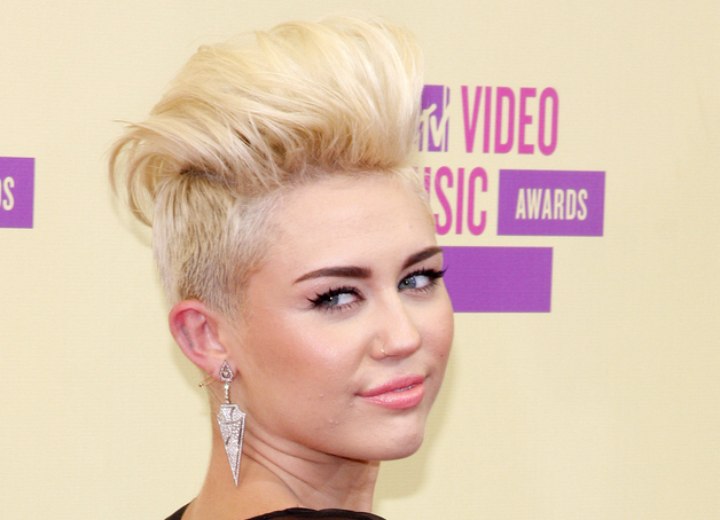 See also:
More Miley Cyrus hairstyles