Miley Cyrus - Shoulder Length Hair

Miley Cyrus attended the premiere of "The Hunger Games" on March 12, 2012 and for the first time; she was seen with shoulder length hair that showed off her bubbly and colorful personality.

Her hair was not only medium length, but it also had a two-tone color - with two shades of blonde; one more of a brownish blonde and one looking like a copper blonde. A distinct left part at the side of her head placed a swooped bang on the right side and both sides of her hair covered her ears in flourishing curls.

Little ringlets of curls sat close to her right eye - creating innocence that was once only yesterday. The bottom section of her hair had an undeniable body because of the obvious tight curls.

Her black two-piece outfit highlighted her hair color. The pin strapped top and long jeweled skirt prominently displayed her figure and put emphasis on her complexion.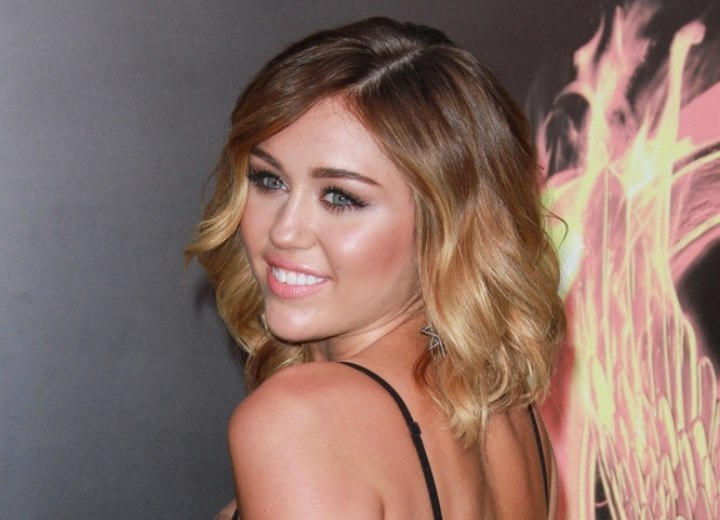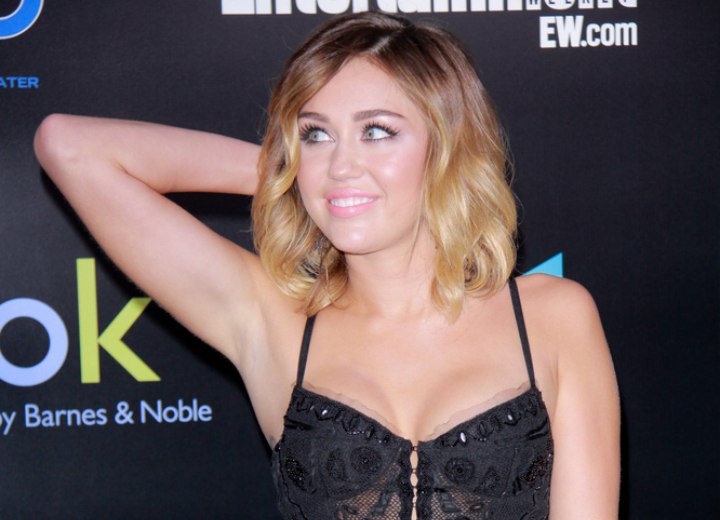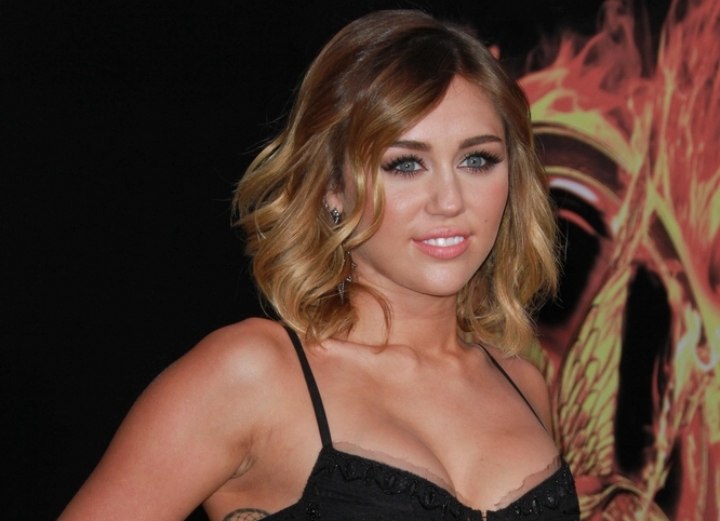 Related Post:
More Miley Cyrus hairstyles