Hair Cut over the Ears

Michele Williams showed up at the New York City Premiere of "Blue Valentine" on December 07, 2010. She wore her platinum blonde hair cut over her ears and tight along the nape of her neck. The top flowed into a long area that went over her brows and with one section lying over the crown being displayed somewhat like a hat.

Michele's easy hairstyle is for those who are on the go or those who choose simplicity in their lives. Short hair can be sexy and easy to work with, especially when you have that important event like "Blue Valentine."

Michele is a shining example of how round faces can be beautiful. She has defining eyebrows with a pure milky white skin. Along with that there is lashes and mascara. There is the faintest of blush that can barely be seen and a neutral pink lip tone. Small diamond post earrings would have been smashing on Michele and tied her whole look into a total work of art.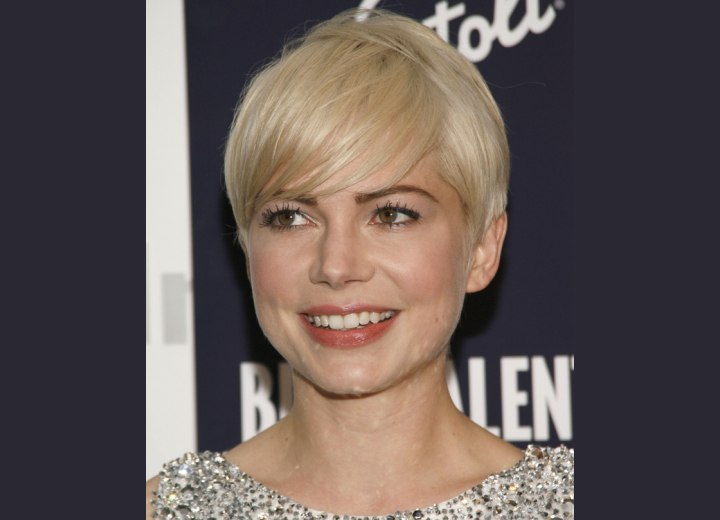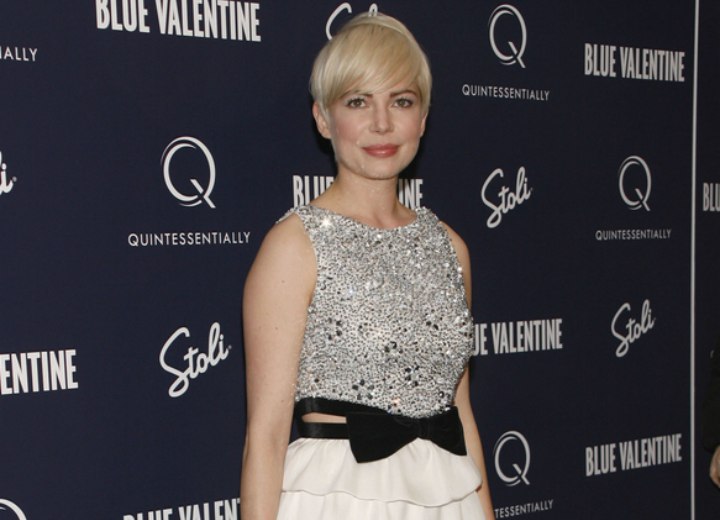 Related Post:
More Michelle Williams hairstyles